Sanjay Mishra appointed as new Enforcement Directorate chief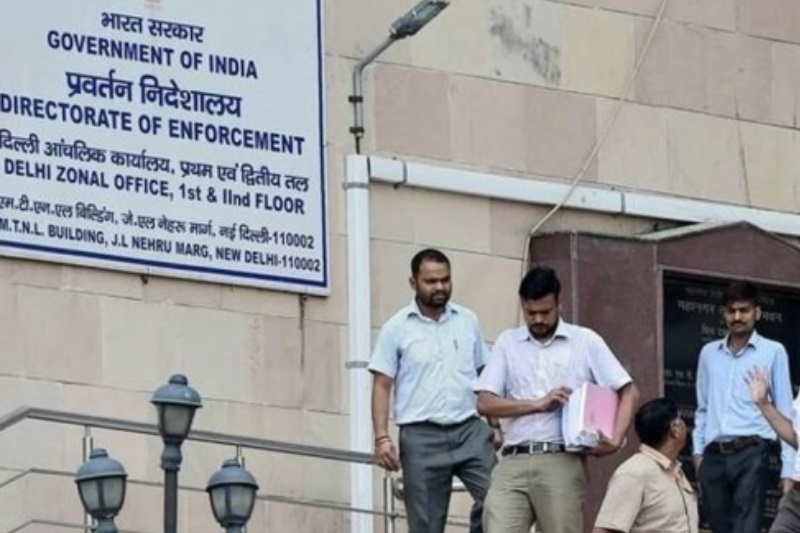 On Saturday, Indian Revenue Service officer Sanjay Mishra was appointed as the new Enforcement Directorate (ED) chief. He replaced Karnal Singh, who retired on Friday.
An official notification said, "The Appointments Committee of the Cabinet (ACC) has approved the Appointment of Shri Sanjay Kumar Mishra to the post of Principal Special Director, Enforcement Directorate in the pay level 16."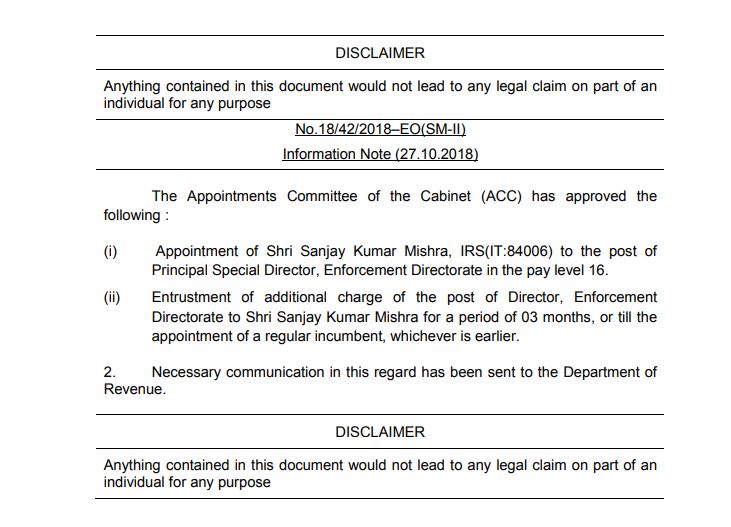 However, this is the first time that an Indian Revenue Service officer will occupy the top slot in the agency which has been in controversy for the last few months.
Sanjay Mishra, a 1984-batch income tax officer, is currently the chief commissioner in New Delhi and has wide-ranging experience including in investigation and foreign tax matters.
I-T department sources said that Sanjay Mishra has been involved in the probe against NDTV and has guided the investigation in the National Herald case involving the Gandhi family. Mishra has also served in Ahmedabad and has done stints in the Ministry of Home Affairs and the Enforcement Directorate.
Also Read: CBI vs CBI: Supreme Court to hear Alok Verma's plea against government order