Sanjivani 2 Spoiler Alert: Sid And Ishani Reveal Asha's truth
In the upcoming episode, Sid and Ishani will expose Asha's truth.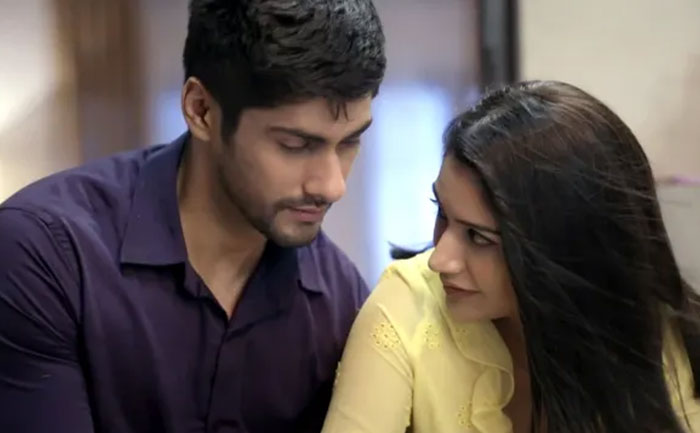 In the last episode of Sanjivani 2, Asha trying to bring Ishani in their conversation. However, Sid doesn't want Asha to make excuses and wants her to speak the truth. Sid tells her of not being a supportive wife and bringing Ishani in every matter.
He further thinks of solving the matter and sees something written on a notepad and checks the notepad. Asha says Sid has made these medicines list for his patients. Vardhan enquires about Asha's upset mood while later says it is time to take the actual revenge.
Meanwhile, Shashank enters the cabin and Juhi shows Shashank the letters she has received about his mistakes. She further wishes to know who is playing suck pranks on them.
Sid and Ishani save a small girl from falling and both talk about their feelings and mistakes made in love. A girl plays with balloons. She slips. Sid and Ishani hold her. The girl says sorry, don't scold me. Ishani says its not your mistake.
Later, in the cafeteria, Rahil gets unconscious while Ishani accidentally touches Sid's hand. Asha removes it and comes in between as she feels jealous.
Asha leaves Rahil in a bad condition to meet Vardhan. He asks Asha to put something in Rahil's blood to spoil Sid's name as a friend as well. Asha says I can't do this, but is compelled for saving her own career, she goes to Rahil and takes the injection. Sid reaches on time and stops Asha. Rahil wakes up and says he was just acting of being ill. Later, Rahil tells Ishani that Sid has learned the truth.
In the upcoming episode of Sanjivani 2, Asha seems happy, while Sid tells Ishani to have faith in him. Later, Sid confronts Ishani tells that, they have to play the game in Asha's way and so the truth is exposed.
To know what happens today, watch Sanjivani 2, on Star Plus, Mon to Fri at 7:30 PM.