To save country, 'We have to stay away from RSS', says Akhilesh Yadav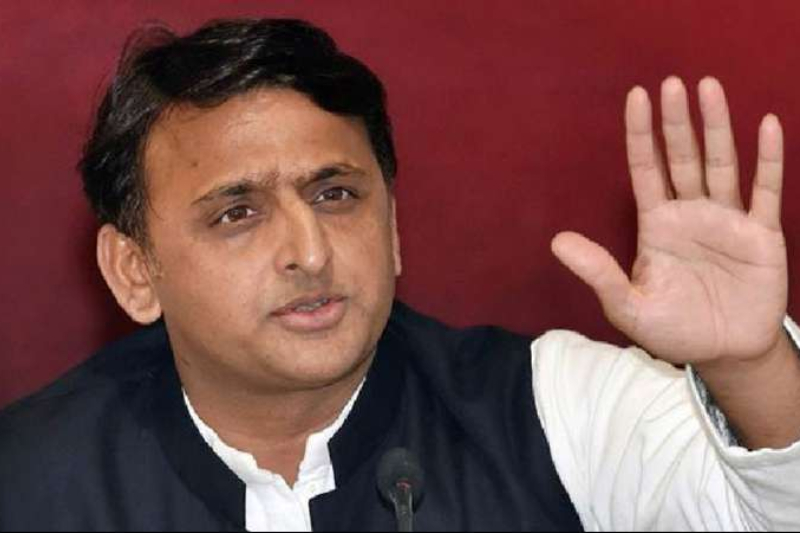 Former UP chief minister Akhilesh Yadav on Sunday alleged that, RSS is diving the people and 'to save the country' we have to stay away from them. "The Rashtriya Swayamsevak Sangh (RSS) divides people based on religion, castes that is why I am against them," Yadav said.
Akhilesh Yadav had even refused to attend the mega event which will be held in New Delhi on September 17.  Akhilesh Yadav was defeated and swept out of power in last year's Assembly election by BJP held RSS equally responsible for his defeat saying Samajwadi Party lost because the RSS misled people.
Akhilesh Yadav said, "If you keep the youth fighting among themselves for religion and caste, they will not ask for jobs and income. That's their plan. When we're in power, we worked against communalism as strictly as we could," he said in NDTV's Yuva Conclave.
The RSS and the BJP, he said, called him backwards. "But I ask them — can they show somebody who built such a great expressway, distribute 18 lakh laptops?" the former Chief Minister said.
Also read: Asaduddin Owaisi challenges Amit Shah to contest from Hyderabad
While speaking at NDTV's Yuva conclave he said, "If BJP can be defeated in Uttar Pradesh it can be defeated in all states around India."
He hits out at ruling party saying, those who are saying they will rule 50 years …..forget 50 years, people will give them verdict in 50 weeks. He added, When PM reached Lucknow while looking for black money, he did not find any but he did end up meeting Amar Singh uncle.
Calling the reports of RSS opening its doors to outsiders "fake news", the Congress said it has not received any invitation from the RSS for its President Rahul Gandhi. In any case, it is "not a medal of honour as their inherently divisive, sectarian and hate-filled agenda is known to one and all," party spokesperson Randeep Surjewala told NDTV.
Also read: BJP using Atal Bihari Vajpayee's death for Political gain: Mayawati alleges