Quiz: Are You A Fan Of Scarlett Johansson?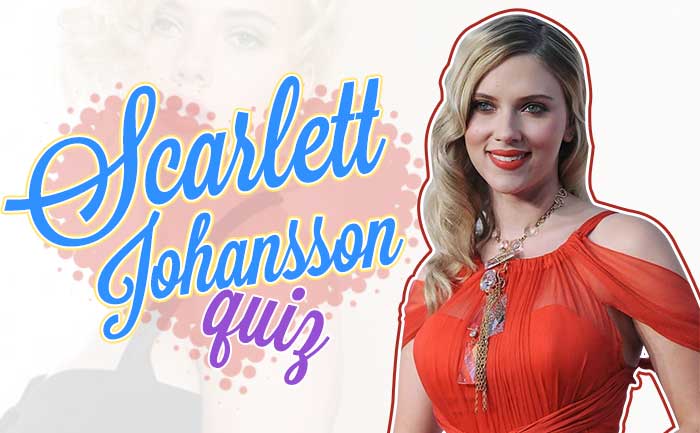 The Scarlett Johansson Quiz: Scarlett Ingrid Johansson is the highest paid actress in the Marvel Universe. She was much loved as the Black Widow, when she is not saving the world as a superhero the beauty is seen starring in smaller films like World War 2 film 'Jojo Rabbit.' Recetly she hit headlines when she was seen flaunting her engagement ring with fiance Colin Jost at the SNL after party.
Scarlett is not only a talented actress but is also a singer. She is considered as a hearthrob by her millions of fans across the Globe. Johansson is a prominent brand endorser and supports various charities. She has also been described as a Hollywood sex symbol by various media outlets.
If you are a true blue Scarlett fan then this quiz is just for you. Let us see how much you can answer about the beautiful and the very isnpiring actress, Scarlett Johansson! Here is a special quiz for diehard Scarlett Johansson fans:
Scarlett Johansson Quiz
This is a timed quiz. You will be given 15 seconds per question. Are you ready?
15