Scotland becomes first country to make sanitary products free for women
Scotland becomes first country in world to make tampons and pads available for free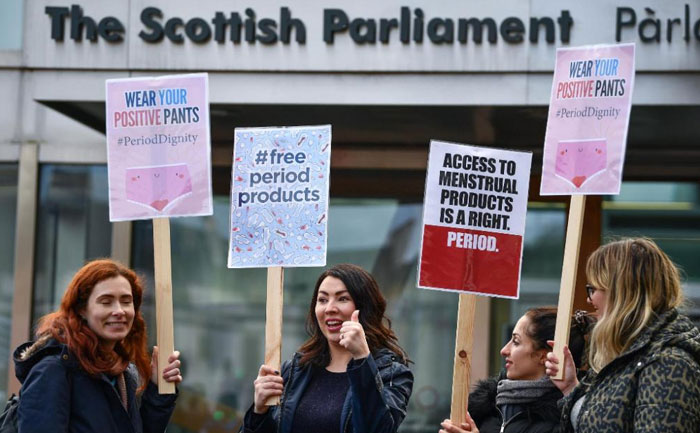 Scotland becomes the first country in the world to allow free and universal access to menstrual products. The measure will make sanitary pads and tampons freely available at nearly all public places. This was after the Scottish Parliament unanimously passed legislation.
The Scottish Parliament voted unanimously in favour of the Period Products bill on Tuesday. As per the new law period products will be available to access in public buildings including schools and universities. The new rules state that it will be up to the local authorities to ensure the products are available free of cost. The scheme is likely to cost around £8.7 million (around Rs 86 crore) every year till 2022.
Proud to vote for this groundbreaking legislation, making Scotland the first country in the world to provide free period products for all who need them. An important policy for women and girls. Well done to @MonicaLennon7 @ClydesdAileen and all who worked to make it happen https://t.co/4lckZ4ZYIY

— Nicola Sturgeon (@NicolaSturgeon) November 24, 2020
The bill was introduced by politician Monica Lennon. She said that the goal of the campaign is to eliminate "period poverty". This is by ensuring that everyone has access to basic sanitary. Monica added, "Scotland will not be the last country to make period poverty history. This is a signal to the world that free universal access to period products can be achieved."
In 2018, the government announced that students in schools, colleges and universities across the countries would be able to access sanitary products for free.