Selena Gomez spent Christmas signing 4,000 Copies of album Rare
Selena Gomez Spends Christmas Signing 4,000 Album Copies, 6000 more to go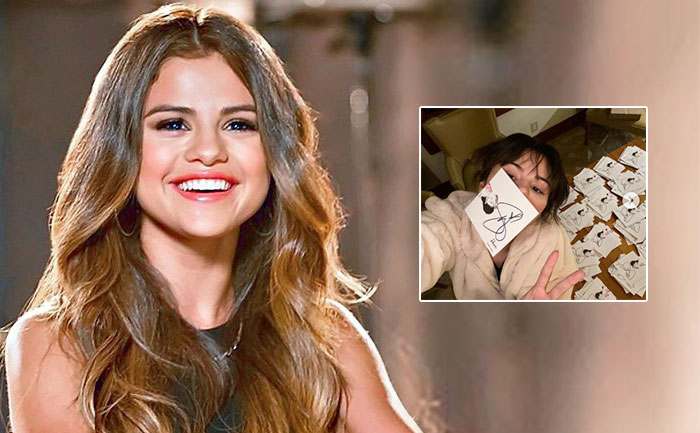 Selena Gomez spent Christmas with a pen in hand. The 27-year-old pop star signed 4000 album covers of her upcoming album Rare. Not only this, the Lose You To Love Me singer intends on bringing the number of signed albums to a grand total of 10,000 before the release of Rare on January 10. Gomez took to Instagram and shared the news with her fans.
Sharing the picture she captioned it as, "Merry Christmas and many, many blessings to you and your close loved ones!! 4,000 down 6,000 more to go RARE is coming out Jan 10th ?"
Check out her post here:
In the picture, Selena is seen giving a peace sign, surrounded by the album covers with her sign on them.
The Who Says singer also shared 5 snapshots of herself enjoying a snow-covered Christmas getaway.
The singer seems to be enjoying her White Christmas somewhere far from the hustle and bustle of Los Angeles
Selena's return to music has been a highly anticipated one. With the successful release of her singles 'Lose You To Love Me' and 'Look At Her Now'. She is all set to release the album now. Selena had revealed the Rare album artwork to Instagram on December 13th, along with a teaser trailer.
'Rare' drops January 10th and is now available for pre-order.
Also Read: Selena Gomez Announces New Album, 'Rare' & Reveals Tracklist