Rare Beauty: Selena Gomez To Launch Her Own Beauty Brand At Sephora
Selena Gomez's Beauty Brand Rare Beauty's Products Likely to Be Available At Sephora By Summer 2020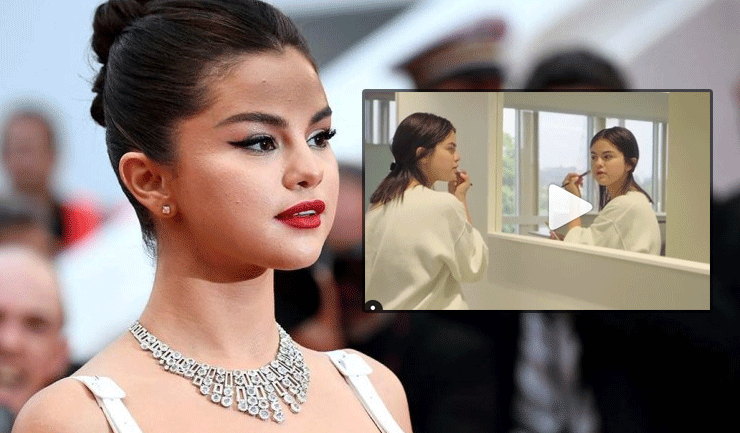 Selena Gomez has finally confirmed to launch her own beauty brand, Rare Beauty. As per the 'Lose You To Love Me' singer, Rare Beauty will have more than than just a bunch of products, it will encompass an entire lifestyle.
As per a report in E!News, Selena's Rare Beauty is likely to have"fragrances, cosmetics, hair care preparations, essential oils, skincare preparations, body care preparations" as per the trademarked products.
Taking to social media, Selene Gomez shared a video of Rare Beauty unleashing that the 'special project', which has been in the making since the last two years, will be available exclusively at Sephora.
In her Instagram live, Selena Gomez shared, "Rare Beauty isn't about how other people see you — it's about how you see yourself." Adding on she said, "I want us all to stop comparing ourselves to each other and to start embracing our own uniqueness. You are not defined by a photo, a like, or a comment."
Sharing a small clip of her brand, Rare Beauty, on Instagram, the singer wrote, "Guys, I've been working on this special project for two years and can officially say Rare Beauty is launching in @sephora stores in North America this summer! Follow @rarebeauty and become part of our beautiful community. Here's a tiny sneak. There's more to share AND I can't wait."
Gomez went on to reveal that this project was born out of her personal need for a brand that speaks to women and young girls in a way that inspires confidence and individuality. "I wanted to make a brand where you feel comfortable," she says. "I think people feel the pressure — I know I do — where you kind of feel like you need to look like everyone else… Sometimes that can feel a bit isolating."
Confirming Selena's product, Sephora told R29 that the products of Rare Beauty will be available by this summer.
Besides launching her own makeup brand, she is a popular singer and had earlier produced documentaries for Netflix and her own production company called July Moon Productions.