Wimbledon 2018: Serena Williams comes from behind to win Quarter Finals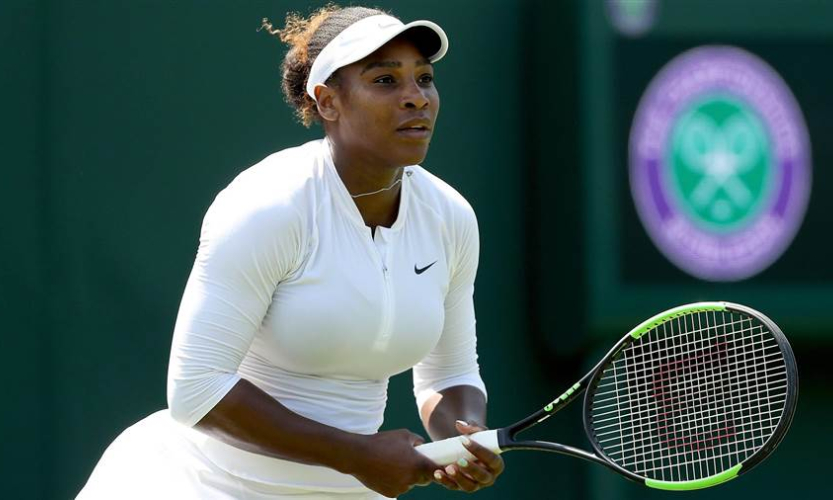 Serena Williams enters Wimbledon 2018 women's singles semi final by defeating Italian Camila Giorgi 3-6, 6-3, 6-4 on Sunday. The American came from behind to reach her 35th Grand Slam semi final.
It was the first time in Wimbledon 2018 that the 36-year-old was made to strive for victory. The unseeded Camila Giorgi showed great character as she played with intent and caused early headaches to the seven time Wimbledon champion.
Serena Williams lost the first set 3-6 as the Italian played with no fear and managed to give Serena the taste of her own medicine. She served with ferocious power and accuracy delivering three aces in the first set and won 84% of points on her first serve. It was an early setback for Serena Williams.
Also read: Dipa Karmakar returns home after clinching Gold at FIG Artistic Gymnastics
The 36-year-old came forward to attack more in the second set, not allowing Giorgi any break points. She turned tables around with a backhand winner in the third game of the final set and got more of her first serves in to take charge. She sealed victory on her first match point when Giorgi miscued a forehand into the net.
Before the match Camila Giorgi said,"I don't follow women's tennis." when asked about Serena Williams impression on her over the years. It was an intriguing response buy the confident Italian. She begun in a fearless manner with great skill and fortitude even after facing the top notch Serena Williams.
Serena Williams faces German 13th seed Julia Gorges in Thursday's semi-finals.