Serena Williams Visists Meghan Markle and Royal Baby Archie, Shares Pics
Tennis Champion paid visit to Royal baby Archie and shared picture of Meghan Markle and Prince Harry's Palace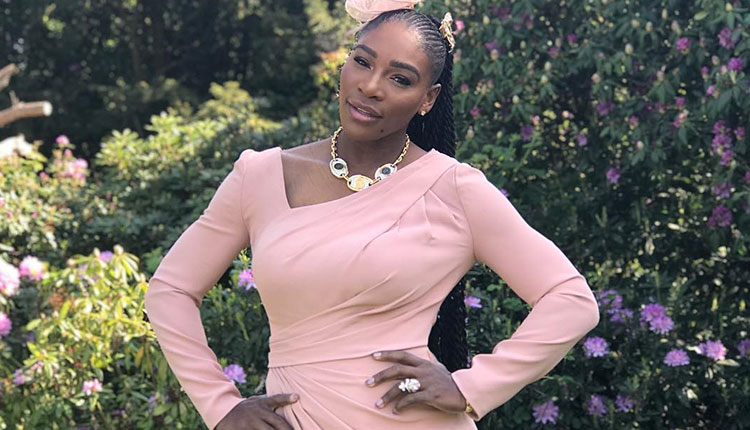 You must have heard about Meghan Markle and Prince Harry's newborn child, Archie. Yes, the royal boy has recently been visited by none other than tennis star Serena Williams, her husband Alexis Ohanian and daughter Olympia. There is nothing to wonder as Serena Williams and Meghan Markle have been a good friend for many years.
Before heading to Paris for her upcoming French Open Tournament, Serena has jetted in the United Kingdom to have a glimpse of royal baby Archie. She is not the only visitor Archie has also been several global celebrities. Archie has been in the news since he was born.
She did not only take a glimpse of him but also shared picture and video on Instagram from Meghan Markle's palace. There are reports are doing the rounds that she could be the front runner as Godmother. Some reports were suggesting that Canadian fashion stylist Jessica Mulroney is also one of the contenders of being Godmother. She jetted in from Canada with daughter Ivy, five, to see the royal parents and their baby.
There is another contender for the role of Godfather is Soho House creative director Markus Anderson, 42, who has also visited the royal baby and has been in Meghan's inner circle for many years.
According to Daily Express, ahead of Meghan Markle's appearance at Wimbledon in the year 2017, Serena had said, "We have always supported each other, just been there for each other through a lot."
Serena had also helped to organise Meghan Markle's baby shower in New York in mid-February 2019 which took place at the luxurious penthouse of the Mark Hotel on Manhattan's Upper East Side.
If reports are to be believed, Meghan Markle and Archie will soon visit America.
Also Read: Meghan Markle And Prince Harry Give First Glimpse Of Their Baby Boy