'Serious Men': Nawazuddin Siddiqui's Netfix film trailer is finally out!
The trailer of Sudhir Mishra's 'Serious Men' is finally out; Watch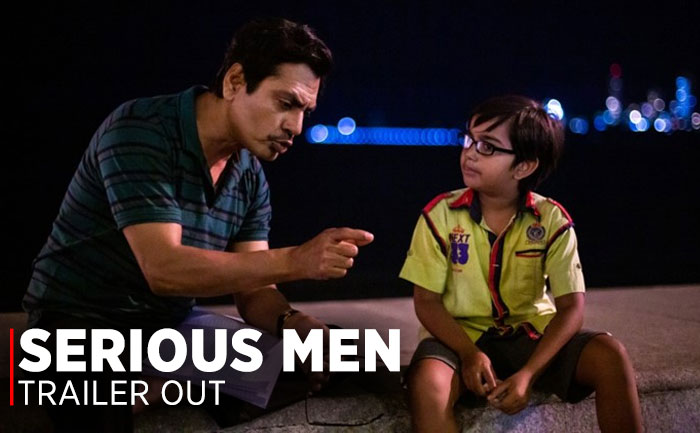 The trailer of Nawazuddin Siddiqui, Indira Tiwari, and child actor Akshath Das's upcoming Netflix film 'Serious Men' has been unveiled, the film is directed by Sudhir Mishra, produced by Bombay Fables and Cineraas Entertainment, and is based on the book of the same name by Manu Joseph.
Watch 'Serious Men' trailer here:
Netflix's official synopsis read, "When a slum dweller spins a web of lies in pursuit of the upward mobility he has long craved, his ruse could be especially dangerous for his young son."
Talking about 'Serious Men' the director Sudhir Mishra said in a statement, "The great thing about Manu Joseph's novel is that it is funny and wacky, yet deeply emotional. The film charts its own graph for the transformation of the story to another medium, but it still remains an endearing story of a father's desire to create a bright future for his son. It is a delight to bring this tale to the world along with a creative partner in Netflix. The film may be specific in its articulation, but it is very universal at the same time."
Nawazuddin said, "I am very excited to be a part of Netflix's Serious Men and work with a creative mind like Sudhir Mishra. This is my second stint with Netflix after Sacred Games, and I hope that people give Ayyan Mani from Serious Men the same love that they extended to Ganesh Gaitonde from Sacred Games," the actor said in a statement.
The film also includes M. Nasser, Shweta Prasad Basu, written by Bhavesh Mandalia.
'Serious Men' will be streaming on Netflix from October 2 onwards.