Sex Education Season 3: Netflix Release date, Cast, and more
The Sex Education Season 3 is officially on its way. Here's everything we know about the upcoming season.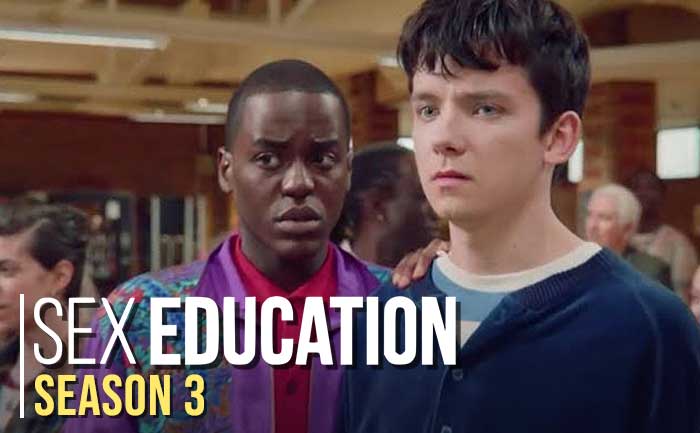 Sex Education is a British comedy-drama web television series created by Laurie Nunn. The series premiered on Netflix on 11 January 2019. Sex Education was a critical and commercial success for Netflix. It was renewed for a second season which was released on 17 January 2020. With the second season out, fans are already wondering what's in store for the series in the future. Here is everything we know about Sex Education's upcoming season.
Sex Education Season 3: Netflix Release Date, Cast, and more
Sex Education Renewed For A Third Season
Netflix has announced that Sex Education will be returning for a third season. The latest season will go into production later this year. With the number of viewers this show brings Netflix, it was a no-brainer that the show would be renewed. Sex Education was amongst Netflix's most-streamed series in 2019. The third season of the show will probably release around January 2021.
The cast for Season 3
There has been no change in the cast so far. Fans of the show can expect to see more of their favorite characters like Otis, Maeve, Eric, Jean, Adam, Aimee and Jackson.
Sex Education season 2 Recap
Season 2 starts with Otis blundering through his relationship with Ola and his newly discovered sex drive. In addition, he has to deal with the fact that his mother has started a relationship with Ola's father. Moreover, he realizes that Maeve is crushing on him.
He has managed to make a mess of things by the end of the season. He alienates Ola and Maeve when he gives a drunk speech at a party about them. In the party, he loses his virginity to Ruby. Though he sees the error of his ways by the end and sends an emotional voicemail to Maeve. However, Isaac deletes the mail before she can hear it.
On the other hand, Eric is unsure of his relationship with Rahim and pursues Adam instead.
ALSO READ: Netflix Strikes A New Deal For Studio Ghibli Movies