Shah Rukh Khan gives dating advice to daughter Suhana Khan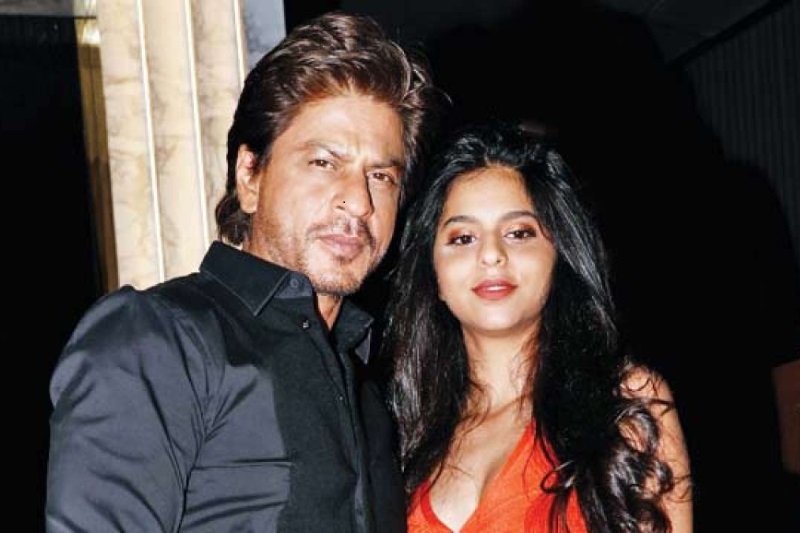 The King of Romance, Shah Rukh Khan, who has made ladies swoon over him for years through his dimpled cheeks and outstretched arm does not want his daughter to fall for someone else in a similar manner. The 'Zero' actor, while giving an interview to The Indian Express said that he has advised his daughter Suhana to stay away from boys who behave as he does in his romantic movies.
Advising Suhana, Shah Rukh said that if she ever meets like a lover boy Rahul, the quintessential loverboy that he has so often played on silver screen, he would rather have her 'kick him in the shins'.
SRK is quoted by the daily as saying, "What is the essence of romance? To make somebody feel it at a particular moment in time. Personally, I'm not like that. If I stood with my arms open and sang a song in front of my wife, probably she'd throw me out of the house. I told my daughter, that if a guy meets you and says, 'Rahul, naam toh suna hoga', he's a stalker. If a boy looks at you across a room at a party and says, 'Aur paas, aur paas', go kick him in the shins. But in the film, if I'm able to activate an element of innocence and make it attractive, the role gets reinvented by itself."
Unlike careless father, Shah Rukh Khan has confessed that he is a paranoid father who takes extra care of his children. Isn't he a protective father?
A few weeks ago, Dilwale actor took to his social media handle as he had a piece of special news to share. Suhana had performed as Juliet in a play in London, where she is currently studying. After watching the play, Daddy Khan couldn't help but shower up with praises.
He even commended the entire team for the exceptional work. "With my Juliet in London. What a wonderful experience and exceptional performances by the whole cast. Congratulations to the whole team," he wrote.
SRK's latest movie 'Zero' released last Friday and could not perform well at the ticket window. The film was made on a budget of Rs 200 crore, it could not even manage to earn Rs 100 crore in its first week.
Also read: Watch: Kids Dancing on Salman Khan's 53rd birthday are too cute to handle!