Here's How Shaheer Sheikh Apologised To His Ex-Girlfriend Ayu Ting Ting For Breaking Up Abruptly
Shaheer Sheikh had been romantically linked to multiple TV actresses and one of them is Indonesian singer Ayu Ting Ting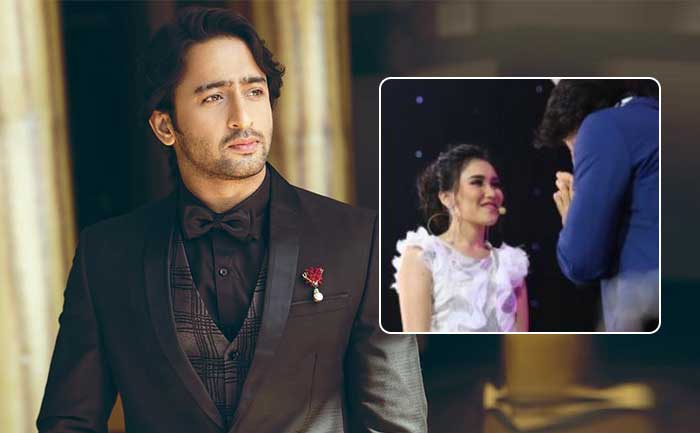 The popular TV actor Shaheer Sheikh had been romantically linked to multiple TV actresses and one of them is Indonesian singer Ayu Ting Ting. Shaheer Sheikh is popularly known for playing Abir Ranjvansh in Star Plus' Yeh Rishtey Hain Pyaar Ke.  Ayu Ting Ting is a single mother.
A few days after accepting their relationship, Shaheer Sheikh and Ayu Ting Ting parted ways. In March 2019, when Shaheer went to Indonesia to launch his show Daastan-E-Mohabbat Salim Anarkali, he shared the stage with Ayu Ting Ting. Shaheer Sheikh's Alleged Affairs With THESE TV Actresses
After performing some dance steps, Shaheer Shaheer apologised to his ex-girlfriend Ayu Ting Ting for their abrupt breakup. The popular TV actor can be heard saying that it has been a long time since they have met or spoken.
He also that they both have moved on in their respective life but he wanted to apologise if he made her feel bad. He also mentioned that his intention was not to hurt her but if he did he wants to say sorry. After the apology, Ayu said that she has forgiven him and the former couple hugged it out.
Taking to Instagram, Shaheer also shared a picture of him with Ayu and wrote a heartfelt note thanking her for forgiving him and giving him a closure.
He wrote, "I guess to have a clear heart we need to accept, forgive and be forgiven. Thank you for forgiving me and gifting me closure. Thank you. @ayutingting92."
According to reports, Shaheer and Ayu were in a relationship in 2015 and she helped him to settle down in Indonesia and helped him in getting acquainted with the culture and language of the country. However, the language and culture difference became a reason for their split.
Speaking up about their breakup, Shaheer had told The Times of India, "Even though she spoke English, we could hardly understand each other's emotions. People around also tried to influence us. They were against me dating her as she was a single mother. Misunderstandings snowballed into bigger issues. Sometimes, things don't work out when they aren't meant to be."
Post Ayu Tin Ting, Shaheer was rumoured to be dating Kuch Rang Pyar Ke Aise Bhi co-star Erica Fernandes. However, the duo rubbished the dating rumours.