Shahid Kapoor's Twitter and Instagram account hacked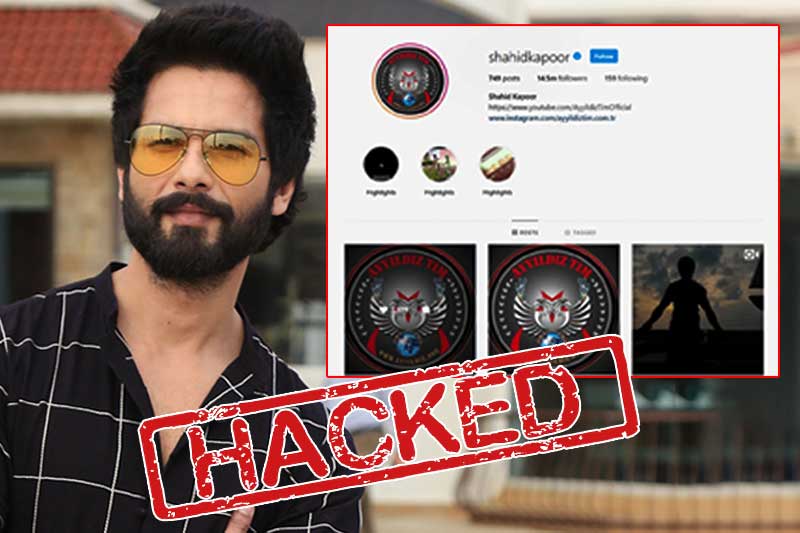 Yes, Shahid Kapoor's social media handles of Twitter and Instagram has been hacked by a man from Turkey who is obsessed with Alauddin Khilji. In a couple of tweets, he said, "We just started," "We will win ✊??" and more.
His Twitter bio now says, "Ayyildiz Tim ❤️?? Türkiye ❤️??."
The tweet which is pinned on the top, is captioned, "Raja Alaaddin Khilji aise barbar, janwar aur harami aadmi nahi thi jaise aap ko dikhai di!"
"Kral Alladdin Halacı sizin gösterdiğiniz gibi barbar, hayvan ve şerefsiz bir adam değildi!"
Ayyildiz Tim ??."
In another tweet, the hacker confessed his love for Katrina Kaif and wrote, "I love you ❤️ Katrina Kaif
Kerem Şah Noyan ??" while sharing the Mashallah song from Salman Khan and Katrina Kaif's movie.
He also posted a video of one of Raj Kapoor's songs.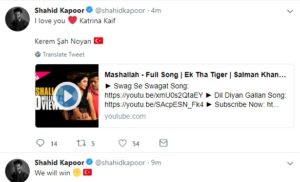 Apparently, in the film Padmaavat which starred Shahid Kapoor, the role of Alauddin Khilji was played by Ranveer Singh.
This is not the first time when an actor had to go through all this. Earlier Kriti Sanon's Instagram account was also hacked and so did Abhishek Bachchan, Anupam Kher's social media handles.
Also read: Shahid Kapoor and Mira Rajput blessed with baby boy