Shakuntala Devi Biopic: 14 Unknown and Interesting Facts About Human Computer
Here are some amazing and interesting facts about Shakuntala Devi, who was a legendary Indian mathematician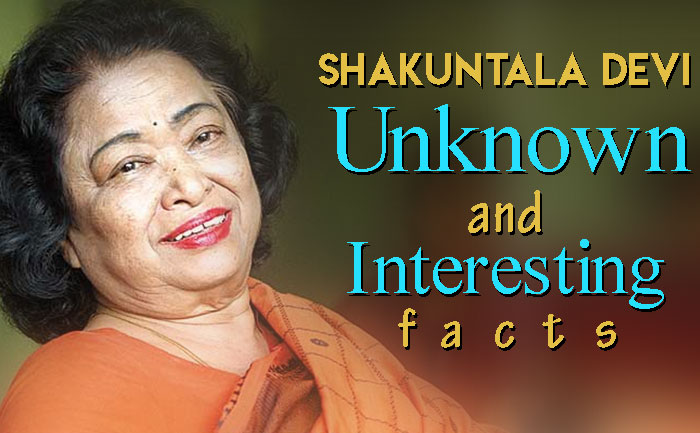 Shakuntala Devi has suddenly become a topic of discussion and you too must be wondering who Shakuntala Devi is? The reason why she is trending on Twitter is Bollywood is going to make her biopic. Yes, the role of Devi will be played by Bollywood actress Vidya Balan.
Notably, Shakuntala Devi was a legendary mathematician and Indian writer who wrote many books on mathematics, puzzles and astrology. Do you know, she is the first Indian woman who studied homosexuality and wrote a book on the same subject titled The World of Homesexuals'. Apart from these, there are plenty of things that you do not know about human-computer. In this article, we will be talking about Shakuntala Devi's unknown and interesting facts. Without further ado, let's take a look.
Here are some unknown and interesting facts about Shakuntala Devi
1. Shakuntala Devi was born (4 November 1929) in Bangalore to an orthodox Brahmin Indian family.
2. Devi's father was a magician, who also worked in the circus.
3. On one fine day, while teaching her a trick of the card, he was astonished to see her great memory. He got to know that Shakuntala Devi could easily remember numbers quite accurately and decided to start his own roadshow business, where Devi would display her calculation talent.
4. She was merely six years old when she performed at the University of Mysore and stunned the audience.
5. Not only in India, but Devi along with her father, also travelled in many countries across the globe. She rose to fame in 1988 and was called over to New York by Arthur Jensen, the professor of psychology of California University, Berkley.
6. She had an amazing talent and could solve mathematical problems within seconds. She calculated the cube root of 61,629,875 and the seventh root of 170,859,375 within a fraction of seconds. Jensen said that she had calculated the exact number even before he could write it down on his notebook.
7. In the year 1980, on June 18, she performed the calculation of thirteen digit numbers 7,686,369,774,870 × 2,465,099,745,779 which were picked at random by the folks at the Computer Department of Imperial College, London. She gave the correct answer – 18,947,668,177,995,426,462,773,730 in just 28 seconds! This particular event is mentioned in the Guinness Book of World Records.
8. Apart from being a genius mathematician, Shakuntala Devi was also a good writer. She wrote her first book on homosexuality, which is called "The World of Homosexuals".
9. When Shakuntala Devi was asked how does she do it so accurately? She called it a gift from God. A 1990 article from the journal Intelligence quoted her as saying, "I think anyone could do it if they loved numbers the way I do," adding on she said, "Perhaps anyone could do it if they had played with numbers for hours every day since early childhood."
10. After returning to India in the mid-1960s, she tied the knot with Paritosh Banerji, an officer of the Indian Administrative Service from Kolkata. They were divorced in 1979.
11. In 1980, Shakuntala Devi decided to contest Lok Sabha elections as an independent, from Mumbai South and from Medak in part of Telangana (presently). The most important thing is that she stood against Indira Gandhi but she could not win.
12. Unfortunately, on the 21st of April in 2013, she died of a heart attack at the age of 83 in her own home in Bangalore. She may have gone for heavenly abode but her legacy still remains and cherished to this day.
13. She is survived by her daughter, Anupama Banerjee.
14. In May 2019, it was announced that her biopic will be made in Bollywood with Vidya Balan in the lead role. The autobiography is slated to release in 2020.
Also Read: Shakuntala Devi First Look: Vidya Balan Looks Spitting Image Of 'Human Computer'