Sharad Navratri: Date, Time Significance About Nine Days Devoted To Durga
Sharad Navratri: Date, Shubh Muhurat, Significance Of The Festival Dedicated To Maa Durga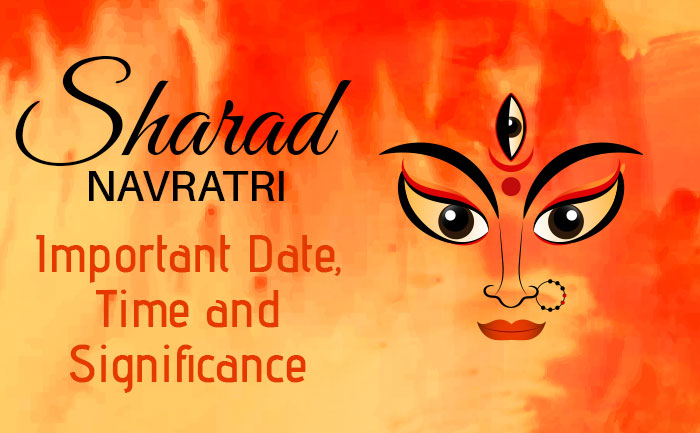 One of the most awaited Hindu festivals is Sharad Navratri. The nine days and nights are dedicated to Maa Durga. The festival marks the advent of Devi Durga on earth to take away all the troubles of her devotees. Navratri is a celebration of good over evil and each day is celebrated to mark the nine avatars of Goddess Durga. The nine avatars of Maa Durga are: Shailputri, Brahmacharini, Chandraghanta, Kushmanda, Skandamata, Katyayani, Kaalratri, Mahagauri and Siddhidhatri. Chanting of mantras, renditions of bhajans or holy songs accompany the Navratri Puja rituals.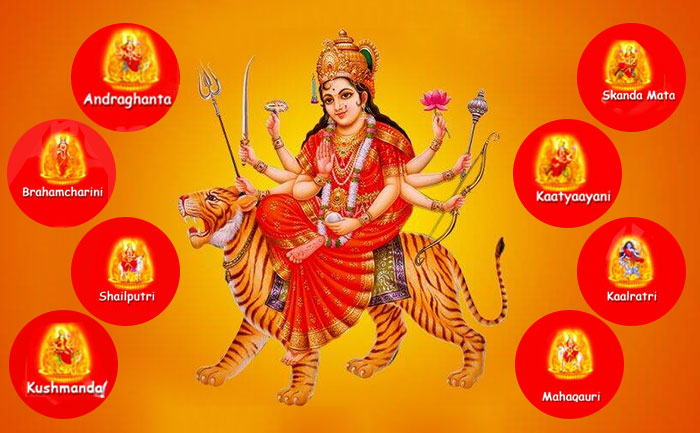 Sharad Navratri is celebrated in the Hindu month of Ashvin after the Mahalaya Amavasya. This year it will begin on 7th October. The nine days festivity culminates on the tenth day with Dussehra also known as Vijaya Dashami. On the eighth day, also known as Ashtami, and the ninth day, called Navami, devotees of Maa Durga invite young girls for Devi Prasad and Kanya Pujan.
During this period, devotees keep fasts and usually avoid grains, onions, meat and alcohol in their meals. Special Navratri food is prepared in North India for such devotees to keep a fast.
Here is all you need to know about Date, Shubh Muhurat and Significance of Sharad Navratri:
Date:
Day & Date Festival Tithi
Thursday, October 7:    Ghatasthapana Pratipada
Friday, October 8:          Maa Brahmacharini Puja Dwitiya
Saturday, October 9:     Maa Chandraghanta Puja Tritiya
Sunday, October 10:     Maa Kushmanda Puja Chaturthi
Monday, October 11:    Maa Skandamata Puja Panchami
Tuesday, October 12:    Maa Katyayini Puja Shashti
Wednesday, October 13:  Maa Kaalratri Puja Saptami
Thursday, October 14:  Maa Maha Gauri Puja Ashtami
Friday, October 15:        Maa Siddhidaatri Puja, Maha Navami, Vijay Dasami Navami / Dasami
Shubh Muhurat (Kalash Sthapna):
Important Timings On Navratri:
Sunrise:  October 07, 2021, 6:24 AM
Sunset: October 07, 2021, 6:04 PM
Pratipada Tithi: Starts October 06, 2021, 4:35 PM
Pratipada Tithi: Ends October 07, 2021 1:47 PM
Abhijit Muhurat Time: October 07, 11:51 AM – October 07, 12:38 PM
Ghatasthapana Muhurta: October 07, 6:24 AM – October 07, 10:17 AM
Date, Time and Shubh Muhurat for Ashtami Puja
On Ashtami, the eighth day of Navaratri, Maa Mahagauri is worshipped by the devotees.
This year Ashtami Tithi falls on Wednesday, October 13, 2021.
It will start on October 12, 2021, at 09:47 pm
End on October 13, 2021, at 08:07 pm.
Date, Time and Shubh Muhurat for Navami Puja
The final day of Navratri is called Navami.
Navami or the ninth day of Navratri the day of the festival when people immerse the idol of goddess Durga in a water body.
Navami Tithi will start on October 13, 2021, on Wednesday from 08:07 pm and end on October 14, 2021, 06:52 pm.
This year, the festival of Vijay Dashami or Dussehra will be celebrated on Friday, October 15, 2021.
History: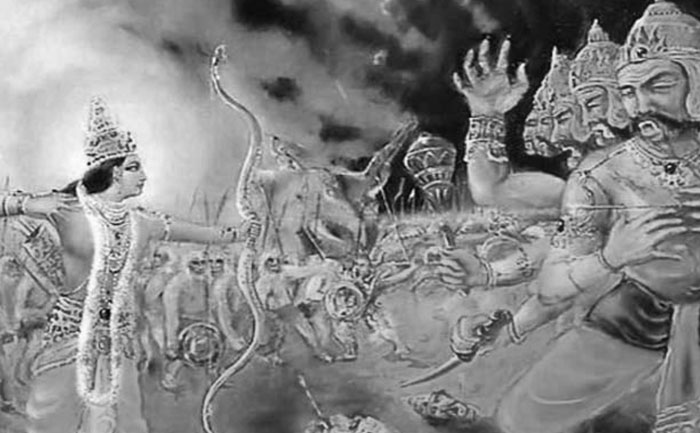 1. It is about Lord Rama and how he won the battle against Ravana. Lord Rama was a huge worshipper of Devi Bhagwati. Before battling with Ravana he had devoted himself to the worship of the DEVI for nine days. On the ninth day, he was blessed by Devi Bhagwati and on the tenth day, Lord Rama killed Dashanana. Since then, different forms of Devi Bhagwati are venerated for nine days straight and Vijaya Dashami is then observed on the tenth day.
2. The second story is all about the Asura Mahishasura. As per the Markandeya Puran, Demon King Mahishasura was granted the power of immortality. He soon started misusing it and spreading his terror far and wide. The gods in Swarga Lok appealed to Lord Shiva for a solution to get rid of this demon. To protect the three worlds the trinity Brahma, Vishnu and Shiva united their powers and created a female warrior known as Adishakti Durga. Mahishasura was fascinated and totally mesmerized by the divine beauty of Goddess Durga and approached her with the intention of marriage. The goddess agreed to marry Mahishasura but put forth a condition that he will have to defeat her in a battle. The proud Mahishasura agreed immediately! The battle continued for nine nights and at the end of the 9th night, Goddess Durga beheaded Mahishasura.  So Goddess Durga is also known as Mahishasur Mardini. Whereas, the 10th day was named Vijaya Dashmi. Vijaya Dashmi usually falls 10 days prior to Diwali.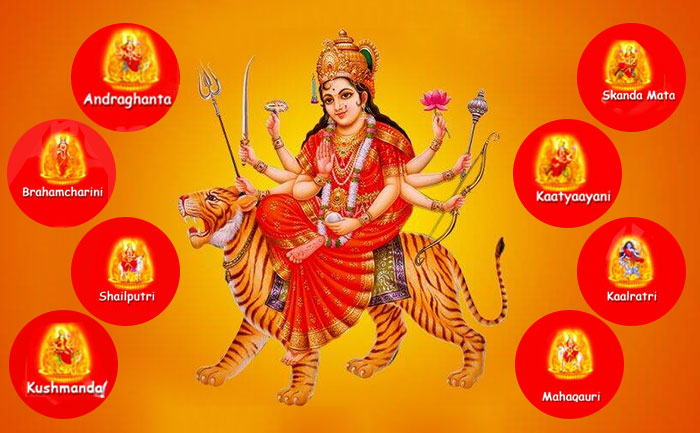 Maa Durga Vahan's:
There is special importance attached to Goddess Durga's vahan's. The Devi arrives on – Elephant, Horse, Palanquin, Boat or a Buffalo. Her rides are known from the first day of Navratri. This is also mentioned in the Bhagwat Purana.
If Navratri begins from Monday or Sunday then Maa Durga will come on an elephant.
If it falls on Saturdays or Tuesdays then Devi will come on a Horse.
Navratri beginning from Thursday or Friday means Ma Durga will come in a palanquin.
This year Navratri falls on Thursday so Maa will come in a Doli or Palanquin.
Sharad Navratri is celebrated in different states of India in different ways. From Maharashtra, Gujarat, Rajasthan, Punjab, West Bengal to Odisha and Bihar. While they worship the same deity, some rituals may vary. Navratri is also celebrated by the migrated Hindu population in, Malaysia, Singapore, and Thailand. Also in Trinidad, and the UK, and at all the places around the world, with significant Hindu Diaspora.
Here's wishing you all a Happy Navratri 2019!
Also Read: Sharad Navratri 2020: Date, Timings, Puja Muhurat of 9-Day Long Festival