Sharmaji Namkeen: Rishi Kapoor's last film to release in theatres
Rishi Kapoor's final film Sharmaji Namkeen will release in theatres, confirms producer Honey Trehan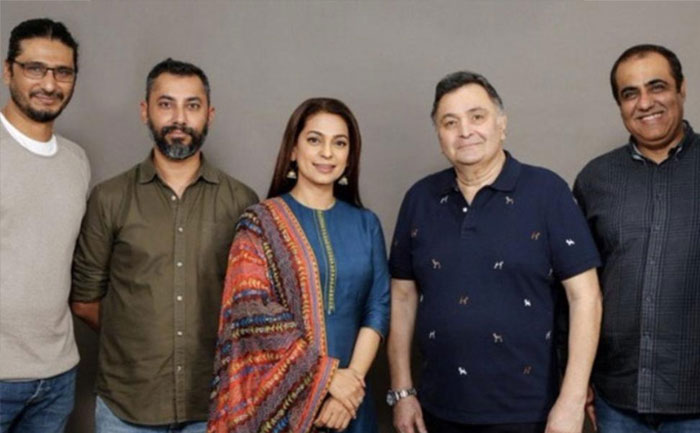 Veteran actor Rishi Kapoor passed away on 30th April 2020 after a long battle with cancer. However, fans of late actor will get to watch him one last time in Sharmaji Namkeen that is directed by Hitesh Bhatia. Producer Honey Trehan has confirmed the news. Rishi had shot maximum portions of the film that reunited him with former co-star Juhi Chawla.
Speaking to Midday Honey Trehan said, "We want to take this film to the theatres for his friends, family and fans. We all owe this to Rishiji, one of the silver screen legends. I am grateful to Ritesh [Sidhwani, producer] and Farhan [Akhtar, producer] for investing in the movie not just monetarily, but also emotionally."
Honey added, "The film had gone on floors in December. We shot a major portion of the film in Delhi during January. Only a four-day schedule was pending. The crew was supposed to shoot in Mumbai in march but their plans went for a toss owing to the pandemic."
Actor Rishi Kapoor's final film, Sharmaji Namkeen, will be completed with the help of advanced visual effects. They will be using an amalgamation of VFX and some special technique, to finish the film without compromising on the quality. The film had a few days of shooting remaining when Rishi died at the age of 67 last week. The team is now in talks with a few VFX companies to help them finish the film without the veteran actor.
Sharmaji Namkeen is the story of a sexagenarian who has a business in Old Delhi. The man discovers the joy of life after retirement.
Also Read: Priyanka Chopra remembers Rishi Kapoor: "he made falling in love seem so easy"