Shashi Tharoor makes 'triple talaq' jibe at BJP after loss in state assembly elections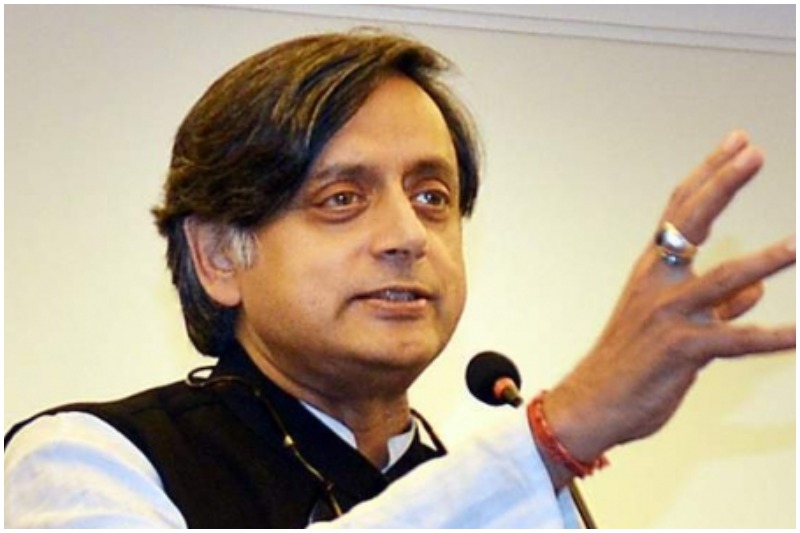 Congress lawmaker Shashi Tharoor was quick to throw a jibe at the Bharatiya Janata Party (BJP), adding that the public gave them 'triple talaq' after the results assembly elections were announced on Tuesday.
"No wonder the BJP is so upset today. The voters just gave them a triple talaq," Tharoor said, making a reference to BJP government's work towards banning the Islamic practice of divorce.
By referring to the 'triple talaq' he meant the troika of losses for BJP in the states of Madhya Pradesh, Congress and Rajasthan.
Tharoor and BJP aren't on good terms as the ruling party keeps on attacking him over the death of his wife Sunanda Pushkar in 2014. Tharoor had filed a case of defamation against Union minister Ravi Shankar Prasad, who labelled him a "murder accused".
Also read: BSP to support Congress in Madhya Pradesh
However, it wasn't just Tharoor who took the BJP with a jibe. Samajwadi party chief Akhilesh Yadav earlier had taken a dig at the ruling party with their very own slogan which they used while campaigning for the 2014 Lok Sabha elections.
Narendra Modi's party had extensively campaigned for the 2014 General elections with the slogan, "Abki baar, Modi sarkaar (This time, bring in Modi's government)."
अबकी बार, खो दी सरकार

— Akhilesh Yadav (@yadavakhilesh) December 11, 2018
"Abki baar, kho di sarkaar," he tweeted, which is understood as "This time, you have to quit governance".
In a second tweet, Yadav spoke about how an united opposition could bring down the biggest of powers.
"If one and one come together to form eleven, even the tallest in power will bite the dust," he said.
जब एक और एक मिलकर बनते हैं ग्यारह …
तब बड़े-बड़ों की सत्ता हो जाती है नौ दो ग्यारह…

— Akhilesh Yadav (@yadavakhilesh) December 11, 2018
National Conference president Omar Abdullah also followed up where he lauded the Madhya Pradesh Congress for not staking their claim to power in the state through a fax to the Raj Bhavan in Bhopal.
Congress leaders aren't faxing their letter to Raj Bhavan in Bhopal. Smart people. It may be a similar model to the one in Jammu.

— Omar Abdullah (@OmarAbdullah) December 11, 2018
"Smart people. It may be a similar model to the one in Jammu," read his tweet.
Yet this jibe can be understood as one made with reference to when the People's Democratic Party (PDP) faxed a letter to form the government with the Congress and the National Conference in Jammu and Kashmir, only to be turned down by saying that the fax machine at the State Governor's residence wasn;t functioning properly Governor Satya Pal Malik dissolved the state assembly after an hour.
Image credit-New Indian Express