Age is just a number: Shikhar Dhawan's love story with Ayesha Mukherjee proves it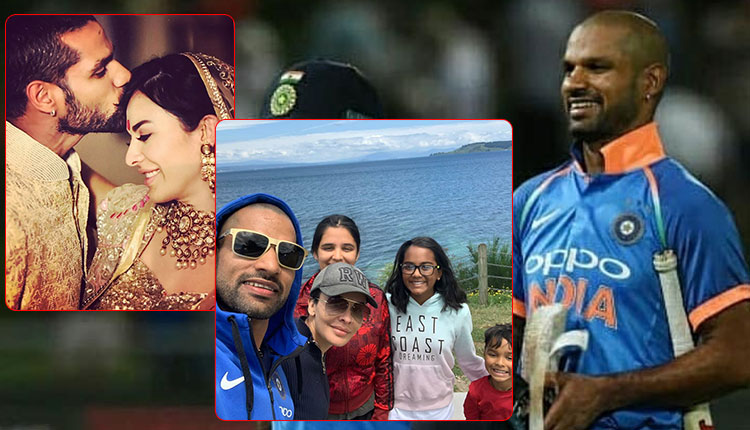 Indian cricketer Shikhar Dhawan is known for his skills on the ground, his cricketing abilities make him quite popular among his fans, but today we are going to tell you about a special person in his life who has brought immense joy in his life. She is none other than his stunning wife Ayesha Mukherjee.
Ayesha Mukherjee is born of a Bengali father and an English mother, though born in India she was brought up in Australia. She is not only fluent in Bengali and English but is also a trained kickboxer and an avid sports fanatic. She was a divorcee earlier married to an Australian businessman and has two daughters from him.
Dhawan and Ayesha's love story is like a fairy tale come true. Both come from different continents but love forged a bond that is stronger than any other. Shikhar met his wife on Facebook, he was bowled over by her FB profile and soon sent a friend request that was accepted by Ayesha. Harbhajan Singh was the common man between the lovebirds. Long conversations led to a friendship developing between the two and was soon followed by love.
The couple decided to get engaged in 2009, as Shikar wanted to establish himself as a successful cricketer the two decided to wait before getting hitched in 2012. But as it happens in every love story many questions were raised regarding the age difference of ten years between the two. In this trying time, Shikhar's mother stood strong and finally, the cricketer tied the knot with his lady love. Shikhar Dhawan and Ayesha had a traditional Sikh wedding that was attended by most of his team members.
Shikhar forged a strong bond with Ayesha's daughters and today the family is complete with the arrival of their son Zoravar Dhawan in 2014.
Today they are raising their three children in an environment filled with love and care.
At present the popular batsman is playing with Delhi Capital in the ongoing Indian Premier League 2019.
Also Read: IPL 2019 Matches Live Streaming FREE