Shilpa Shetty accuses Sydney airport staff of racism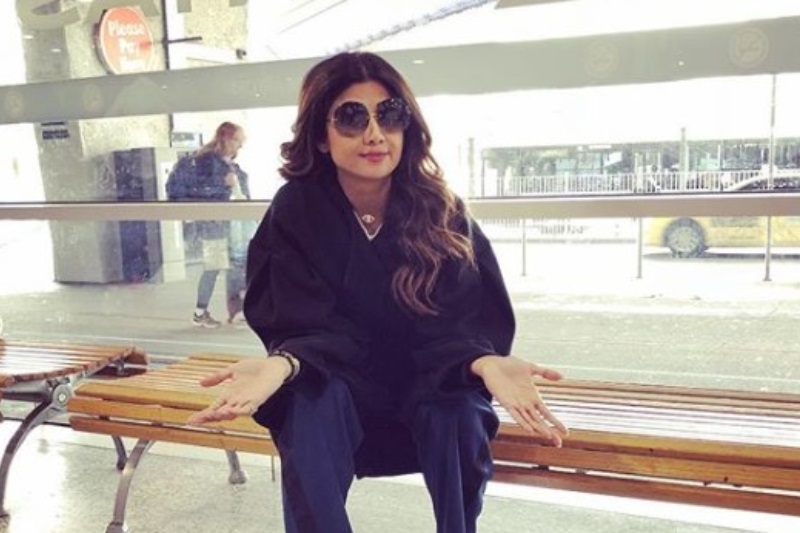 Not only common man, even celebrities face racial discrimination and misbehaviour in foreign countries. Actor and reality TV judge Shilpa Shetty is the new addition in the list. This fact came to light when the star actor posted a video 'Sunday Binge' along with comments which doesn't paint a soothing picture about Indians travelling in foreign countries.
Shilpa's post "Subject: #Quantas airways @qantas This should get your attention!" sparked a controversy following her post, which had tinge of racism, without mincing words. "WE" are NOT #pushovers and they MUST know that being #callous and #Rude will NOT BE TOLERATED," she wrote.
While travelling by Quantas Airways from Sydney to Melbourne, the actor was in for a "rude" shock when one of the ground staffs went on the offensive following a luggage dispute, it is learnt. Elaborating on her harrowing experience at the Sydney (Kingsford Smith) Airport, she said she was forced to shuttle not once but twice for her "half empty duffel bag". She was sent to the "oversized luggage" counter which was on verge shutting.
Things took an ugly turn only then. "We had no time to waste so we ran to the oversized baggage counter and requested her to put the bag through which she did after I told her that #Rude #Mel (that's her name) had issues !!!…. to which another colleague joined in and reiterated my duffle wasn't oversized and could've easily been checked in," Shilpa recounted in her post.
The Bazigar actress left it to the followers to decide whether the bag was really an oversized one. "Please tell me if that bag in the picture is oversized??!!" she wrote indicating a tinge of racial discrimination too against the Quantas staff. "The point is .. This piece is only for #quantas airlines to know and take cognisance .. that their staff must be taught to be helpful and TONE can't change with preference to #COLOUR," she further wrote.
It may be recalled that an actor of Priyanka Chopra's stature also had to go through similar experiences at a crowded airport's first class lounge. The matter was revealed in a television show — Koffee With Karan — a couple of years ago. According to DNA, she later received an apology from the concerned staff, but not without a heated argument.
ALSO READ: Ganesh Chaturthi: From Shilpa Shetty to Madhuri Dixit, B-town celebs welcome ganpati