Shoaib Akhtar bashed for praising team India, Rohit Sharma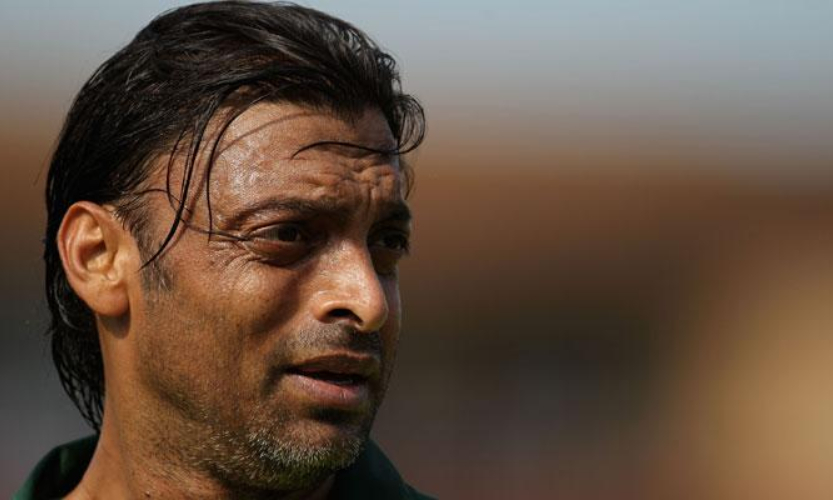 Indian cricket team triumphed in the three match T20 series against England. Rohit Sharma and Hardik Pandya played significant roles in the third and final match at Bristol. The Mumbai Indians duo finished off the game in style by smashing England bowlers all around the park. Hardik Pandya started off miserably with the ball in hand as his first over was very expensive. He gave away 22 runs in his first over but fought back with four crucial wickets and have away just 16 runs in his remaining overs. Elsewhere, Pakistan defeated Australia by six wickets in a thumping victory to win the tri series in Zimbabwe. Shoaib Akhtar praised both sub continent sides on Twitter and congratulated them for their respective victories but had to face some hardship following his tweet.
Also Read: KL Rahul jumps to third position in ICC T20 rankings
Pakistan beats Australia in a thriller & now in decider Hindustan beats England ??????? comprehensively that goes to shows that subcontinent teams are so well equipped in shorter format ..
But outstanding innings by Rohit Sharma..
3 hundred in T20 is something else .

— Shoaib Akhtar (@shoaib100mph) July 8, 2018
The Pakistan legend was harshly trolled after he posted this tweet that praised the Indian battalion.
Goud main lay lay Rohit ko

— Ammar Ashraf (@AmmarAshraf) July 8, 2018
Sr Rohit ka name le sakta hi or fakhar zaman k nahi Q zara poch lo es former cricketer sey .

— faheem khan (@Faheemu85485360) July 8, 2018
Agar fakhar zaman ka name late tou pansi hojati kya .???
Ya jill hojaty apney player ka hosla b barana chahye….

— faheem khan (@Faheemu85485360) July 8, 2018
No appreciation for Fakhar Zaman @shoaib100mph

— Zubi (@ZubiZubairamin) July 9, 2018
You should praise @FakharZamanLive I guess you didn't see pak vs aus

— Ali Lodhra (@alylodhra) July 8, 2018
Pakistan supporters don't look that amused by Shoaib Akhtar's admiration about Rohit Sharma and team India.