Nerkonda Paarvai actress Shraddha Srinath reveals the moment when she felt like Nirbhaya
Shraddha Srinath has finally revealed a moment from the shooting of Nerkonda Paarvai when she felt like Delhi's sexual assault victim Nirbhaya.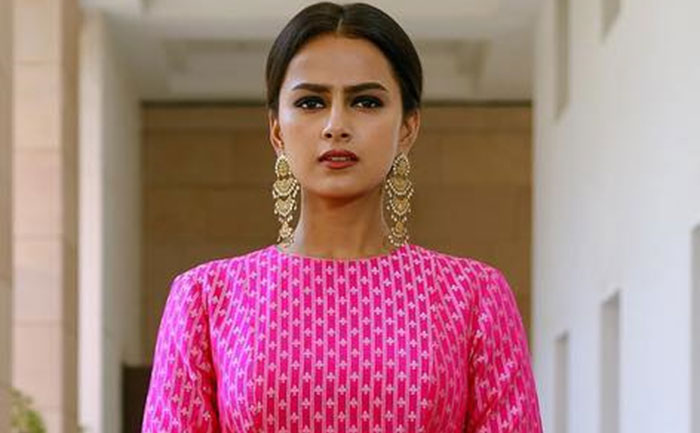 Shraddha Srinath — who is currently gearing up for her upcoming Tamil film Nerkonda Paarvai — has opened up playing the lead role in Thala Ajith starrer. The gorgeous actress has recently revealed about a moment during the shoot when she literally felt like Delhi sexual assault victim Nirbhaya.
In an interview with The Indian Express, Shraddha Srinath talked about that important moment she gets assaulted in the film. At that time she felt how Nirbhaya would have felt when she was brutally assaulted by the bunch of goons in the moving bus. The actress went to the shoot with the fear and the actors involved grabbed her foot hard, though later they apologized, and she acted intensely, moving her hands and screaming loud.
According to the report, Shraddha had marks on her legs following that physically draining moment she had slept. When Shraddha was asked, has she watched Nerkonda Paarvai's original version, Pink? Shraddha said that she has not watched the film as "It is a conscious choice. I didn't want to be influenced by Taapsee's performance. The direction team wanted me to but I wanted a fresh take on the performance."
Shraddha Srinath is an Indian actress who mainly appears in Kannada and Tamil movies. She has also acted in several many Telugu, Hindi and Malayalam films as well. The actress gained popularity for her role in Kannada film U-Turn released in 2016 which got her a Filmfare Award for Best Actress.
Apart fro Nerkonda Paarvai which is all set to hit the theatres on 8th August 2019, Shraddha Srinath has worked in many Tamil movies such as Ivan Thanthiran, Richie and Vikram Vedha.
Also Read: Thala Ajith And Thalapathy Vijay To Come Together For Lee Whittaker's Next?