Singer Charlotte Lawrence Tests Positive For Coronavirus
She urged followers to stay at home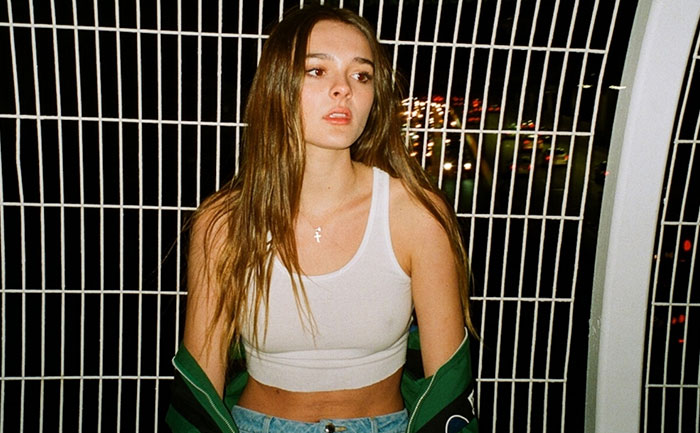 Singer Charlotte Lawrence is the latest in the line of celebrities to test positive for the coronavirus. Previously, Tom Hanks and his wife Rita Wilson shared that they were tested positive for coronavirus. The singer is the daughter of actress Christa Miller and screenwriter Bill Lawrence.
Charlotte Lawrence shared the news of her positive coronavirus diagnosis on Instagram.
"A couple of days ago my doctor informed me that I too have COVID-19," Charlotte began. "A lot of us will. I am going to be completely fine. But many who get it won't be if too many people get sick too quickly. So this is not me asking for prayers, for love, for sweet messages. This is me pleading for you all to protect those less able to survive this virus."
In addition, Charlotte Lawrence asked her followers to self-quarantine and protect themselves and others vulnerable to the coronavirus outbreak.
"Whether you feel sick or not, stay inside," Charlotte said. "Think about your parents. Think about your grandparents. I love so many people who might have a very tough time getting through this. Think about someone else getting your loved ones sick because they didn't listen. Because they thought they knew better. Because they were selfish. We have the power to slow this down."
She wrapped up her post by urging her fans to isolate themselves and to "stay clean, stay informed, stay aware and make others aware."
Charlotte Lawrence is far from the only celebrity to get infected by the coronavirus outbreak. Idris Elba and Game Of Thrones star Kristofer Hivju also tested positive for coronavirus earlier this week.
ALSO READ: Spanish Football Coach Francisco Garcia Becomes Youngest Coronavirus Victim In Malaga