'Navya' fame Somya Seth opens up on depression and suicidal thoughts
'Navya' fame Somya Seth opens up about having suicidal thoughts and dealing with depression.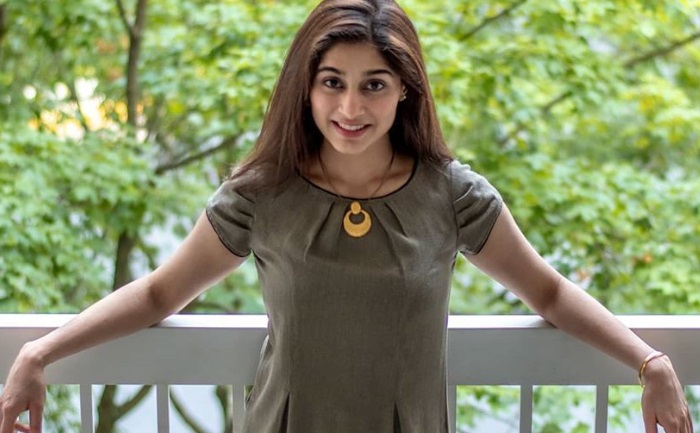 Television actress Somya Seth, best known for her roles in 'Navya' and 'Chakravartin Ashoka Samrat,' now, the actress made a revelation that took everyone by shock, she revealed on her own experience with depression and also spoke on having suicidal thoughts.
The actress took to her Instagram handle and captioned her post as, "Never imagined I would share my personal notes ever !! But hoping this could help someone who wants to hear it."
 "SUICIDE. Yes, a very difficult word. When you reach to that point turn around pick up your phone and talk to a friend or call helpline numbers. But what if you don't have a Phone OR cant talk to a friend, family or loved one…. Then what??"
Speaking about her feelings and wrote, "I know in the past I have fought my suicidal thoughts for a few months. Behind that sweet smile and loving nature- I was hiding my suicidal thoughts. I attended events. Greeted everyone with hugs and smiles. Laughed with them. But as people left for their home I used to look for ideas to kill myself. I was disgusted and disappointed with my life."
"I looked at myself in the mirror couldn't believe it was me- I saw bruises on my hands & my face – my head was throbbing in pain. The life inside me had died. I was breathing but found it useless!! I felt abandoned and unloved. But I didn't do it. I couldn't do it. I had to live. Almost like I was forced to live. I was pregnant. If it was just me- I would have done it. But that wasn't my case. What made me angry was that no one REALLY knows the truth, today I know people who committed suicide were probably as strong as you and I. Sushant (Singh Rajput) Included. Remember Pratyusha (Banerjee)? Sometimes even civilised cities, successful careers, or amazing looking families can make people feel hostile. I know everyone is there for everyone. But if that was true no one ever would be lonely." [sic]" read the note.
Check out Somya Seth's full note here:
In January 2017, she got married to longtime beau Arun Kapoor in the US, soon after, the couple announced the birth of their son Ayden in November 2017. However, their marriage landed into trouble and they parted ways and she is a single mother now.
Stay tuned to The Live Mirror for more updates.
ALSO READ: RIP Sushant Singh Rajput: Ranvir Shorey Targets Bollywood Awards Shows