Sonakshi And Badshah Starrer "Koka" Will Make You Rock And Roll!
The dazzling remake of the Jasbir Jassi's 2003 song will make you hit the dance floor!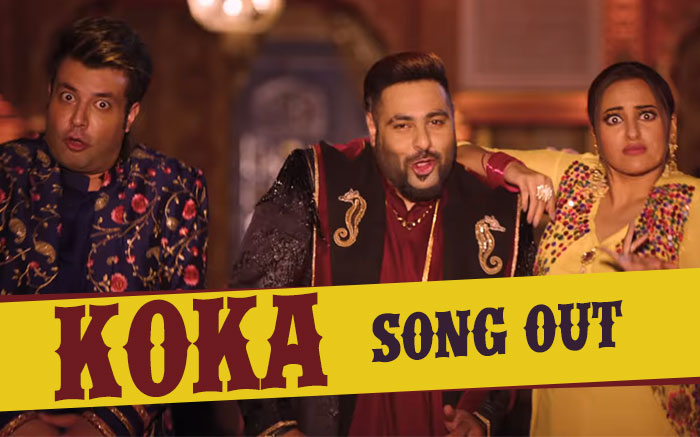 Sonakshi Sinha, Varun Sharma and, singer and rapper Badshah starrer Khandaani Shafakhana have been the topic of conversation since the trailer release. The movie is about a girl Baby Bedi who has been given a responsiblity to run a sex clinic. We cannot get over with the humorous and entertaining trailer. It seems to have both, entertainment as well as amazing performances.
T-series recently released a song "Koka" on its YouTube channel from the movie. The song is the remake of Jasbir Jassi's 2003 song that goes by the same name. This amusing Party Number will make you Hit the Dance Floor!
Check out the song here:
It features Sonakshi Sinha, Rapper Badshah and Varun Sharma. Their indo-western Punjabi outfits are super funky and colourful. Even the energy of the song is very contagious. The Song lyrics are written by Tanishq Bagchi and Mellow D. It is sung by Jasbir Jassi, Badshah and Dhvani Bhanushali. And produced by T-series. The song is choreographed by Vijay Ganguly.
Sonakshi had earlier said that Koka is a peppy foot-tapping song that is one of her favourites. She added that they had a great time shooting it.
Check out her Instagram update about the song:
Even Badhshah and Varun shared the same Instagram post. Badshah went even further and shared a video on Instagram. You can check it out here:
There are rumors that there will also be a remake of the Raveena Tandon's song Shehar Ki Ladki featuring Diana Penty and Badshah in the movie.
Earlier this week, the makers of Khandaani Shafakhana released the official trailer of the film. It received mixed reviews on Social Media. It was scheduled to release on July 26. But it has been postponed to release on 2nd August.