Sonakshi Sinha Destroys Troll On Body Shaming, Get Married And Settle Down Comments
An online troll asked Sonakshi Sinha to 'get married and settle down' while others body shamed her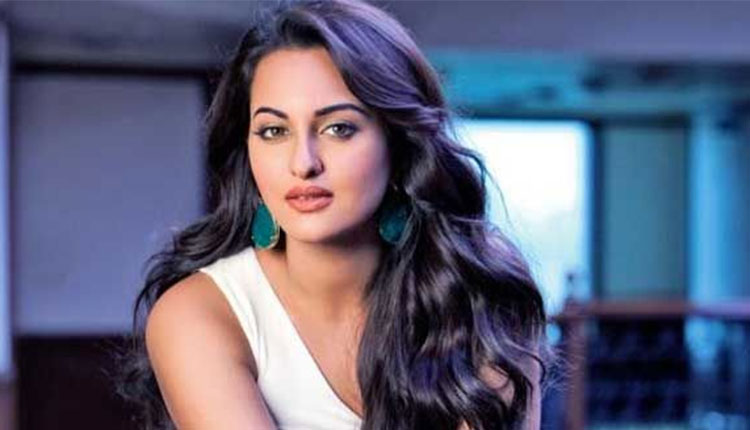 Bollywood actress Sonakshi Sinha, who has been in the industry for more than nine years, but her journey from her debut 'Dabangg' to her upcoming film 'Kalank' has not been easy. Yes, she has been trolled on social media multiple times due to her weight or body. Sonakshi Sinha has given befitting replies to trolls and shut their mouth on several occasions,
Talking about body shaming on social media, Sonakshi Sinha has recently talked about on Arbaaz Khan's chat show. She said that earlier she used to read it and used to think how do people get themselves to say things like that because if people cannot say such things in front of someone how do they get the strength to say such things on social media.
Sonakshi added, 'Koi aakar muje ye samne bole mai do mukke na de dun usko." Speaking about the comments questioning her weights on social media, 'Lootera' actress said, "When I did Dabangg (2010), you had seen me before that also and I was very very big, I was unhealthy, I was unfit and I lost 30 kgs to do your film and still people found words to say about me, about my shape, about how I looked."
"I used to go in the defensive space. I had put in so much effort, I have reduced so much, they have not seen the half of it. They have not seen the effort that has gone in, they have not seen the blood, sweat and tears that have gone in. And, still they are talking so, to hell with it, main jaisi hun vaisi rahungi, aapko dekhna hai aap dekho aap ko mat dekhna hai aap mat dekho," she added.
A troll asked on social media asked to get married and settle down, here is what she said, "Matlab life ka hal hai get married and settle down, aur kuch karna nahi hai life mein aur jo kar rae hain unko bhi bolo ki get married and setle down. Means what?
She further said ' unko kya lagta hai ki hum tour pe jaate hain aise hi naachne, mazey karne, aish karne and party karne? It's paert of my work, I am doing my job…"
Also Read: Is Sonakshi Sinha Dating Zaheer Iqbal? Find Out Here