Sonu Nigam Reacts To Divya Khosla Kumar For Protecting Bhushan Kumar-Watch
After Divya Khosla Kumar Slams Sonu Nigam For Threatening Hubby Bhushan Kumar, The Singer Claps Back At Her Doing THIS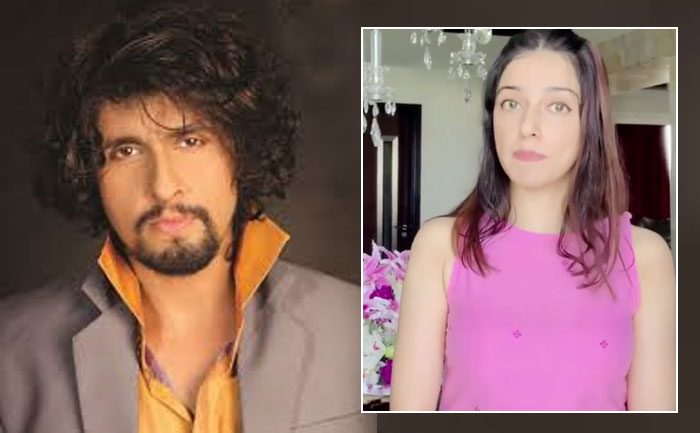 Bollywood singer, Sonu Nigam was recently seen threatening the T-series owner Bhushan Kumar in one of his vlog video. The singer accused him of maligning his name after speaking about the 'mafia culture' of Bollywood. Not just that, the singer even mentioned names such as Abu Salem and Marina Kanwar (who accused Bhushan during MeToo moment). Slamming the singer, Divya Khosla Kumar on Thursday shared the video on her social media handles. Now, the 'Abhi Mujh Mein Kahin' crooner reacts to her in an unexpected way.
Sonu Nigam took to his Instagram handle and posted the same video of posted by Divya, where she can be seen slamming him. Hitting back at her, Sonu posted the video with caption,"Presentttttting Divyaaaaa Khoslaaaaa Kumaaaaar. I think she forgot to open her comments. Let's help her in that." He took a jibe at the actress for hiding her comments section on the video post which she posted on her official Instagram handle. Soon, after the video goes viral several of users commented on the video, take a look:
It all started with Sonu Nigam's vlog video, where he speaks about the nepotism and mafia culture of Bollywood. He posted this video soon after the tragic suicidal death of Sushant Singh Rajput. The actor death has created a wave in B-town and  Twitterati slammed several B-town celebrities over the debate of 'nepotism'. Thus, celebs including Alia Bhatt, Sonakshi Sinha, and few amongst other have hide their comments sections on social media in order to avoid the backlash and the negativity.
For more such updates, stay hooked on to The Live Mirror.
Also Read: After Sonu Nigam Threaten's Bhushan Kumar; Wife Divya Khosla Kumar Hits Back At Singer-Watch