Sonu Nigam Warns T-series' Bhushan Kumar; Talks About Marina Kunwar And Abu Salem-Watch
Bollywood Singer, Sonu Nigam Threatens T-series Owner, Bhushan Kumar In His New Video. He Talks About Marina Kunwar And Others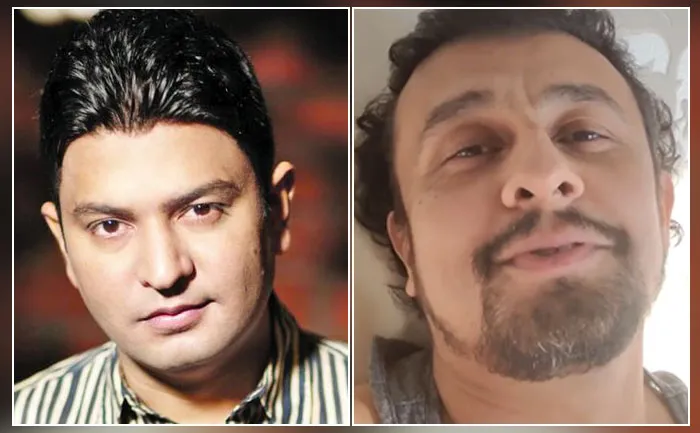 Bollywood singer, Sonu Nigam in his recent vlog post was seen speaking about 'movie mafia' culture. And now the singer openly threatens the owner of T-series, Bhushan and he reminds him of Marina Kunwar, Abu Salem and others in his video.
Sonu Nigam took to his Instagram handle and posted a video on Thursday i,e June 22. He started of the video stating that, "Laaton Ke Bhoot Baaton Se Nahi Manti". His his video he further mentioned about, 6 great people who gave interviews against him in recent time, but didn't take their names.
While warning Bhushan Kumar, Sonu went on saying, "Bhushan Kumar, now I have to take your name. You have screwed the wrong man. I think you forgot that time, when you came to my house saying 'Bhai do my album, Bhai 'Deewana' karo, Bhai introduce me to Sahara Shree, introduce me to Smita Thackeray, introduce to Bal Thackeray. Save me from Abu Salem. Abu Salem is abusing me. I am telling you now do not come close to me."
"Marina Kunwar yaad hai na? Woh kyon boli, woh kyon back out kii yeh mujhe nahi pata. Media ko pata hai mafia kis tarah function karta hai," he further stated in his video.
Take a look at the video right here:
For more such updates, stay hooked on to The Live Mirror.
Also Read:  RIP Sushant Singh Rajput: Sonu Nigam Opens Up About 'Music Mafia'