Sonu Sood to provide shelter to homeless mother and her kids living on the streets
Sonu Sood will be providing a shelter to mother along with her kids.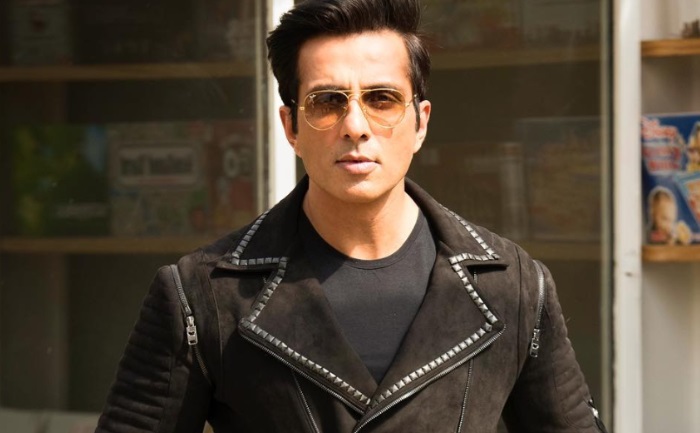 Sonu Sood has been a savior to all the stranded workers who were stuck due to the Coronavirus lockdown, the actor helped the migrant workers to reach their hometowns. Now, yet again, the 'Dabangg' actor has decided to offer shelter to a homeless mother and her kids who have been living on the streets.
A twitter user tagged the actor and asked his help and shared a photo of the homeless mother and her kids on Twitter and wrote, "@SonuSood सर यह महिला के पति की मौत हो गई बाहर के पटना में रह रही थी मकान मालिक ने निकाल दिया है एक महीने से सड़कों के किनारे पड़ी 2 छोटे बच्चे भूख से बिलख रहे है मदद करे आप।सरकार से इन्हें उम्मीद नही कोइ।" (@SonuSood Sir, this woman's husband died, was living in outside Patna, the landlord has removed. 2 little children lying on the roadside for a month are hungry. Help you. The government did not expect them.)
To which, the actor immediately replied and said, "कल इस परिवार के सिर पर छत होगी। इन छोटे बच्चों के लिए एक घर ज़रूर होगा ❣️🤞" (Tomorrow this family will have a roof over its head. There will be a house for these little kids)
Check out the tweet here:
कल इस परिवार के सिर पर छत होगी। इन छोटे बच्चों के लिए एक घर ज़रूर होगा ❣️🤞 https://t.co/QA2m5sPJwm

— sonu sood (@SonuSood) July 19, 2020
Recently, Sonu Sood announced that he is all set to come up with a book recounting his experience of helping migrant workers and sending them home throughout the coronavirus lockdown. The book will be published by Penguin Random House India.
Stay tuned to The Live Mirror for more updates.
ALSO READ: Sonu Sood Donates 25,000 Face Shields To Mumbai Police Personnel, Maharashtra HM Thanks The Actor