Soon Railways to follow guidelines of airports; Arrive 15-20 minutes before train departs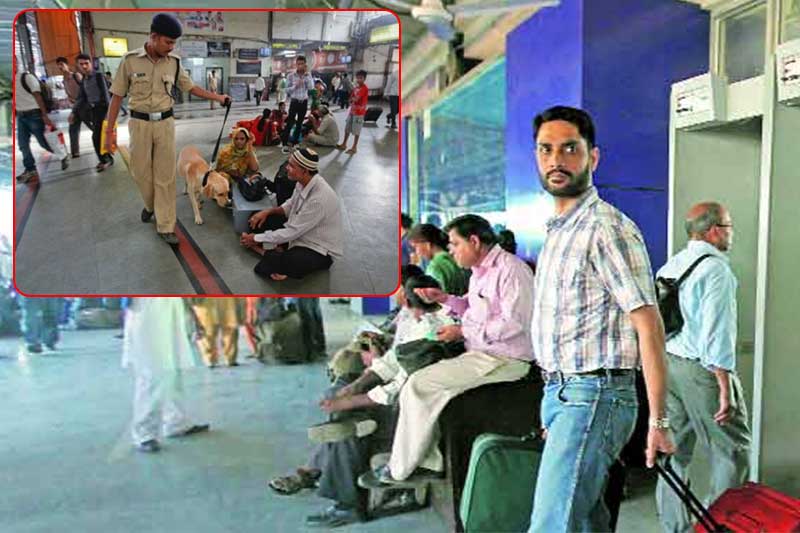 Just like airports, Railways is planning to seal stations and passengers would have to arrive 15-20 minutes before the scheduled departure of trains to complete the process of security checks.
It is to be noted that the measure is taken to improve the security at the railway stations. Permanent boundary walls along with collapsible gates will also be placed at the various openings in railways stations in order to seal them. More security personnel in the form of RPF personnel will be placed at the railway stations. Passengers will be checked randomly.
Talking to the news agency PTI, RPF Director General Arun Kumar said, "The security plan – with high-end technology – has already been put in motion at Allahabad, in anticipation of the Kumbh Mela which begins this month and at Hoobly railway station in Karnataka with a blueprint for 202 more stations ready for implementation."
He further said, "The plan is to seal the railway stations. It is primarily about identifying openings and to determine how many can be closed. There are areas which will be closed through permanent boundary walls, others will be manned by RPF personnel and yet others will have collapsible gates.
"At each entry point, there will be random security checks. However, unlike at airports, passengers need not come hours in advance, but just 15-20 minutes ahead of their departure times to ensure that they are not delayed because of the security process," The RPF head added.
"If we are inventing in technology, then manpower requirement will reduce," he concluded.
Also Read: Preity Zinta gets brutally trolled for minor error in congratulatory tweet