Sourav Ganguly advises Rishabh Pant to learn from Virat Kohli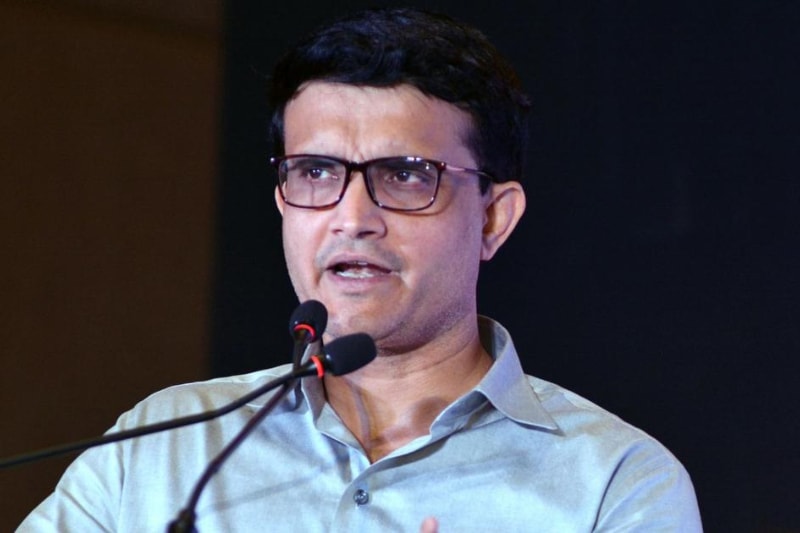 Former Indian skipper Sourav Ganguly, on Sunday said that Rishabh Pant should learn how to keep things simple from captain Virat Kohli.
Pant and Dinesh Karthik almost won India the 1st T20I in Brisbane but a rash shot from the youngster led to his downfall as his side eventually fell short by four runs.
Ganguly reckoned that Pant shouldn't lose his composure.
The Australians should count themselves extremely lucky to have won at Brisbane. India was taking the game away when a poor shot by Rishabh Pant tilted things the hosts' way. Pant is an exceptional talent and is the future of Indian cricket. His run-scoring ability, that too all around the wicket, is remarkable. But one thing he quickly needs to learn from his captain Virat Kohli, who is such a fine example of this concept, is how to keep the game simple. I am sure with time, Pant will learn," the former captain wrote, in his column for The Times of India.
After losing the first match by just four runs, the Indians came out all guns blazing in the second wherein they bowled with a lot of fire and even reduced the hosts to 132/7 at the end of 19 overs before the skies opened up and the match had to be called off because of rain.
Also read: Australia without Smith and Warner is India minus Kohli and Rohit: Sourav Ganguly
Impressed with the intent to win shown by the Indians in Melbourne, Ganguly said, "India must be feeling very disappointed to have missed out on a chance to square the series after rain washed out the second T20 against Australia at Melbourne on Friday. It was a good toss to win and the Indian seamers utilised the conditions very well, and took advantage of the weaknesses of Australian batting. The Indian fast bowlers excelled in Melbourne MCG and it wasn't surprising that Bhuvi was the pick of all the bowlers in such conditions," he added.
The Cricket Association of Bengal president also wasn't quite pleased with the way the scheduling of matches was done.
He opined, "India go to Sydney for the third T20 but I am indeed amazed by the schedule! Three games over just five days in Australia is tough, especially when flights are so long in Australia."