Virat Kohli is on par with Sachin Tendulkar in ODIs: Sourav Ganguly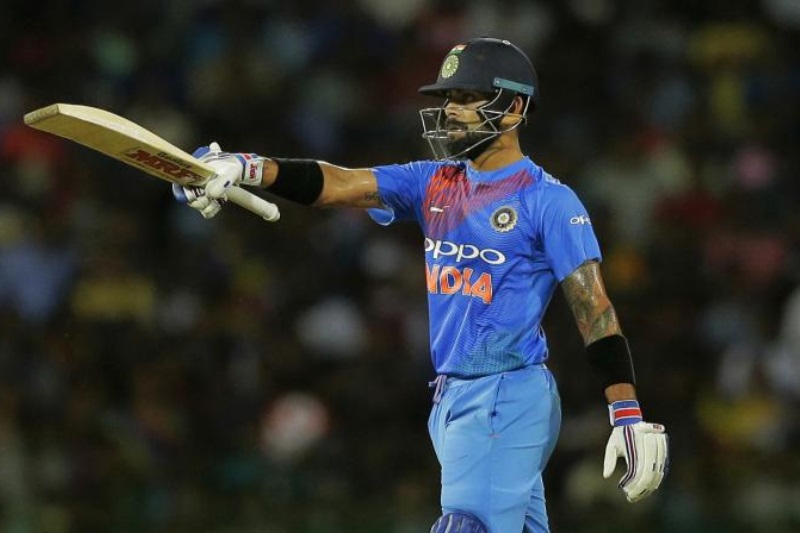 Indian captain Virat Kohli's record achievement of being the fastest to reach 10,000 ODI runs has drawn applause from many including former skipper Sourav Ganguly who opined that the 29-year old is no less than his batting partner and the legendary Sachin Tendulkar.
"I have closely seen Sachin Tendulkar play and he has scored 49 ODI hundreds and 100 tons overall but this man is no less than anybody. Kohli has now scored 37 ODI hundreds and he is not too far behind Tendulkar's record. It is important to see that Kohli can play in all conditions and to change the game in all conditions. He carries the entire team on his shoulders," said Ganguly, as quoted by India TV.
Kohli is one of the most consistent batsmen in modern-day cricket and Ganguly added that he ran out of words to describe the Delhi batsmen.
Also Read: Virat Kohli fastest to reach 10,000 ODI runs surpassing Sachin Tendulkar
"I am at a loss of words to describe Virat Kohli's performance. The wicket was different today, conditions were different, but he changed the entire game. It was a fantastic knock. I don't have enough words," he said.
He further added, "We saw that in England too where he scored hundreds when all the other batsmen were failing to score runs. India were at a difficult position in Guwahati, but Kohli led the team out of troubled waters. He is an all-time great in Indian cricket and in world cricket. He is not even 30 and has a lot of time left in his career. Since that 2014 England tour, Kohli has completely changed himself as a batsman and has scored 39 international hundreds. This is just unbelievable. Kohli is an example for every cricketer."
While many may feel that these are too early days to talk of Kohli and Tendulkar in the same bracket, the former opener said that there isn't much difference between the two.
Also Read: The cricket world salutes King Kohli for his majestic 10k milestone
"He [Kohli] is a master. There's no doubt now that Kohli is on par with Sachin Tendulkar in ODI cricket. I will not compare Kohli with Tendulkar… both are very big players. However, Kohli has certainly taken this generation of cricket to a different level. His consistency and intensity are remarkable. There's no stopping him. Whenever he comes on to the field, it feels as if it's his first time," Ganguly added.
Image Source: Deccan Chronicle