Sowmya Reddy wins Jayanagar for Congress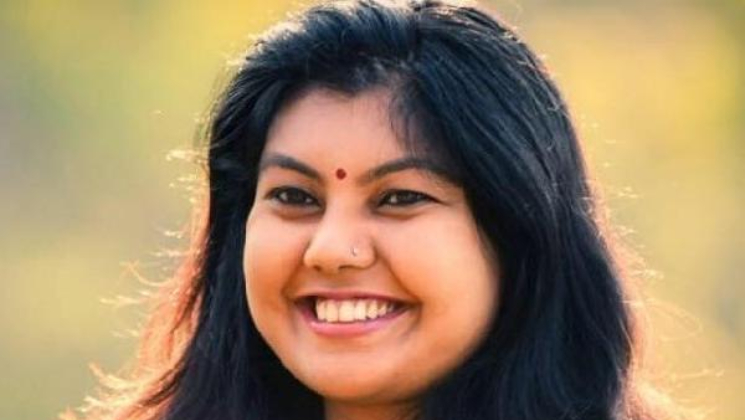 Counting of votes began on Wednesday morning, where Congress candidate Sowmya Reddy has won from Jayanagar assembly constituency by securing 54,458 votes.
A total of 19 candidates were contesting from the Jayanagar assembly constituency. The BJP candidates were BN Prahlad, brother of Vijayakumar, while Congress was represented by Sowmya Reddy, daughter of senior party leader Ramalinga Reddy who served as the Home Minister in Siddaramaiah's cabinet.
Although Karnataka went to polls on May 12, elections in Jayanagar constituency was postponed to June 11, following the demise of BJP candidate B N Vijayakumar, who was holding the seat. An estimated 55 per cent polling was recorded in the constituency.
A huge number of supporters gathered outside SSMRV College in Jayanagar 4T block, where the counting was held. Congress supporters began celebrations early on Wednesday morning when a clear trend of her victory began to emerge.
Reddy on Monday thanked the Central Armed Police Forces (CAPF) personnel and Karnataka State Police for their pivotal role in conducting peaceful and participative elections. She also tweeted out her pictures along with a group of CAPF officials.
Thanks to these Central Armed Police Forces(CAPF) personnel and Karnataka State Police, who played a crucial and pivotal role in securing free, fair, peaceful and participative elections.#SowmyaReddyForJayanagar #CAPF pic.twitter.com/vQU0HFmrrV

— Sowmya Reddy (@Sowmyareddyr) June 12, 2018
Congress and Karnataka Congress both took to their Twitter handles to congratulate Reddy.
Congratulations to #SowmyaReddy for her win in the Jayanagar election in Karnataka. ?

— Congress (@INCIndia) June 13, 2018
Congratulations to our candidate @Sowmyareddyr for winning the #Jayanagar Assembly election.

With this victory, @INCKarnataka has MLAs in 15 out of the 28 Assembly seats of Bengaluru. pic.twitter.com/TrJelqWfdE

— Karnataka Congress (@INCKarnataka) June 13, 2018
Reddy won with a mere margin of 2,887 votes against BJP candidate B.N. Prahlad, brother of BJP leader B.N. Vijaya Kumar, who passed away in May this year. Mr Prahlad secured 51,571 votes.
A well-known anti-corruption activist and Independent candidate Ravi Krishna Reddy, was in for a disappointment as he was able to garner only 1,861 votes. As many as 848 voters preferred NOTA.
This brings the total tally of Congress to 79 seats in the Karnataka Assembly.
Image Source – Times Now