Speech Highlights: PM Modi spoke about free ration for 80 crore people to free COVID-19 vaccines
PM Narendra Modi addressed the nation on Monday (June 7). He spoke about free ration facilities for 800 million till Diwali to free COVID-19 vaccines for Indians. Check out the speech highlights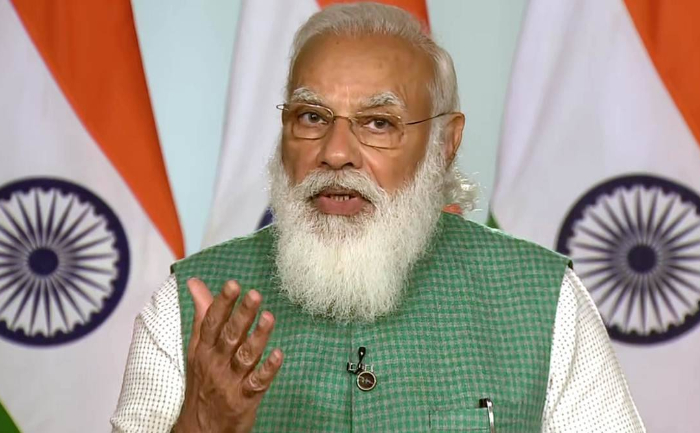 Lately, states such as Maharashtra have introduced a step-by-step strategy for entering into the unlock phases. There have been alerts from the health officials about the expected third wave of the pandemic. Amidst this, the COVID-19 tally in India showcased a down surge for the last few weeks. On Monday, PM Narendra Modi addressed the nation and spoke about the current situations across the country. In his speech, he mentioned providing free ration for 80 crore people to beefing up the free COVID-19 vaccination programs in India. Here check out the highlights of his today's speech.
Highlights from PM Narendra Modi's speech: 
PM Modi started off his speech by saying, "If you look at the history of the last 50-60 years, it used to take India decades to get the vaccines from abroad countries. Vaccines work used to be completed abroad, even then vaccination work could not start in our country in less time. However, in the last span of the last one year, India launched two made-in-India vaccines. Today more than 23 crore vaccines are being doses administered."
PM Modi shared that in the coming days the vaccine supply will be beefed up. PM said, "Seven companies in the country are producing different vaccines, 3 vaccine trials are at an advanced stage. To increase vaccine availability, the process of procuring vaccines from abroad has been speeding up. Experts have also shown concerns about children. Currently, the trial of two vaccines is in progress. Researches are being conducted for a nasal vaccine in the country."
PM Modi praised the people of India, who stood strong during these challenging times. To help the needy category people, he said that the government has decided to extend the dates of the Pradhan Mantri Garib Kalyan Anna Yojana till Diwali, the wherein government will help the poor with rations. PM said, "Free food grains will be available in fixed quantity every month for over 800 million citizens till November."
Talking further about the vaccines, PM Modi stated that the central government will provide free vaccine doses for all citizens above the age of 18 after June 21. He added that the state governments will not have to spend money on procuring them. "Crores of people in India have been vaccinated free of cost. And from now, citizens above the age of 18 will also be inoculated for free," he said.
Here you can check out the complete video of PM Narendra Modi's today's speech:
For more such updates, stay hooked on to The Live Mirror.
Also Read: Prime Minister Narendra Modi To Address The Nation Today At 5 PM