Spurs' players called 'heroes' by Pochettino after loss to Barcelona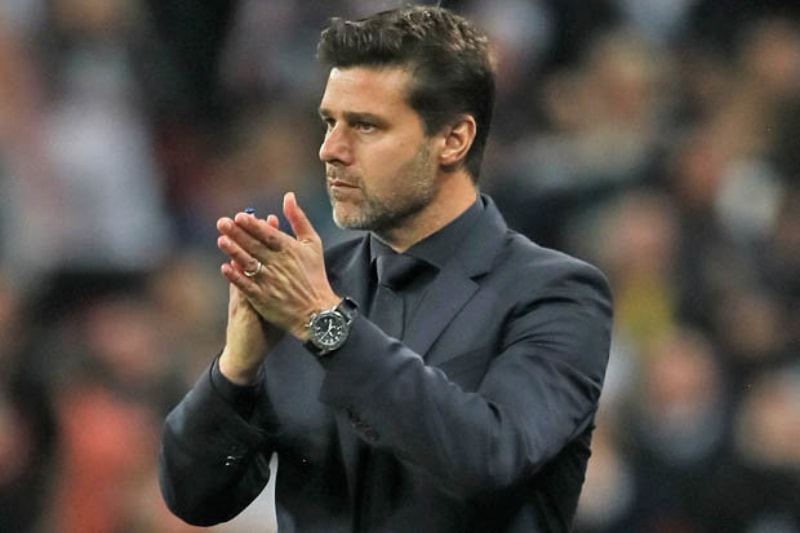 Tottenham Hotspur's head coach Mauricio Pochettino was proud of the way his team played against Barcelona despite going down 4-2 at the end.
It took just two minutes for Tottenham to concede the opening goal of the match and an absolute stunner by Ivan Rakitic doubled Barcelona's lead before the break.
Pochettino said that it was the first goal that went on to make the difference but he praised the way his team bounced back in the second half.
"Those who play football understand completely that if you start that way in this type of game, in a Champions League game, against a team like Barcelona you cannot concede these type of chances. How we are going to assess after the first half was so tough for my players? We conceded another goal in the second chance with Rakitic scoring an unbelievable goal.
Also Read: Champions League: Lionel Messi double inspires Barcelona to 4-2 win against Tottenham
"But for me, the most important thing was that in the second half we played and we showed character. We were competitive and always we were in the game. For me, we did everything to try to come back and I feel proud of the effort of the players tonight," he said.
Barcelona, prior to this match were on a lean patch, going through a three-match winless streak in the La Liga. But on the day, it was their talisman Lionel Messi, who made the difference with a brace that decided the course of the match.
Calling his players, "heroes", the Argentine stated that the outcome shouldn't be looked at in this game.
They had gone into the match without major players in Jan Vertonghen, Mousa Dembele, Dele Alli, and Christian Eriksen.
"I think our players were heroes because they chased the game, playing against Messi, Suarez, Coutinho, and company, and were competitive in the second half. I think if Lucas Moura equalized then we are heroes and the manager is the best in the world. And nothing changed.
"We need to watch the game, judge it and analyse it because of what happened there, not the result. Barcelona won 4-2 but the team did everything and I feel so proud of their performance," Pochettino added.
For Spurs, this was their second consecutive defeat in the Champions League after they were beaten by a last minute strike from Mauro Icardi during their clash with Inter Milan.
But they would have the opportunity to return to winning way when they host Cardiff City in the Premier League.