Sputnik Light Gets DCGI Nod For Phase -3 Trial
Sputnik Light's single-dose vaccine gets DCGI nod for Phase-III trials in India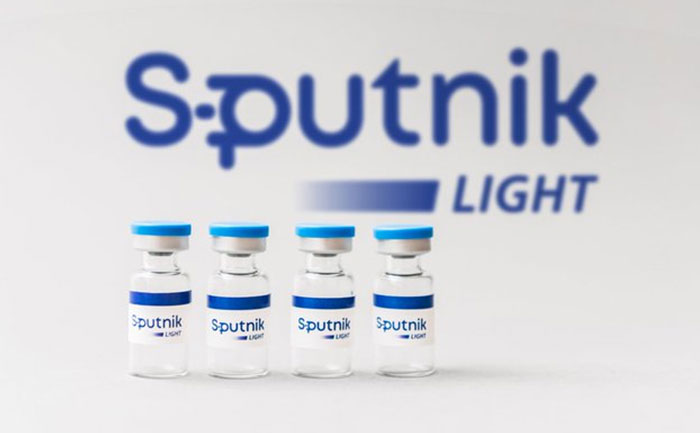 The Drug Controller General of India (DCGI) has granted permission for the Sputnik Light vaccine's trial in India. The DGCI has recommended that the single-dose version of Sputnik Light—be tested on Indians. It is to establish that it generates a similar immune response to the trials in Russia.
The Russian Direct Investment Fund (RDIF) partnered with Dr Reddy's Laboratories to conduct the phase III trials of the Sputnik V vaccine in India. On June 30, the Hyderabad-based Dr Reddy's Laboratories presented updated efficacy data. This is of Phase III clinical trial of the single-dose version conducted in Russia. They also put forward a proposal to conduct a Phase III clinical trial.
The nod for the testing comes after a study published in the medical journal The Lancet. It said that Sputnik Light showed 78.6 to 83.7 per cent efficacy against COVID-19. It also reduced hospitalizations among the target population at 82.1-87.6 per cent.
In April, Sputnik V received an emergency use authorisation in India. Reddy's administered the first dose of the vaccine in Hyderabad under a limited pilot on May 14. In a meeting on August 5, the expert committee of the DCGI permitted the trial. But with the condition that the vaccine's efficacy also is evaluated on the 42nd, 90th and 180th day following the second dose.
The Sputnik Light is a single-dose Covid-19 vaccine of the Russian vaccine Sputnik. It differs from other two-dose vaccines in the vector, carrying the spike protein. The first dose differs from the vector in the second dose. Trials in Russia show a single-dose efficacy of 79%.
Also Read: Sputnik vaccine to cost ₹995.40 per shot, expected to be low-priced in India