Bigg Boss 12: Sreesanth cries, apologises to Karanvir Bohra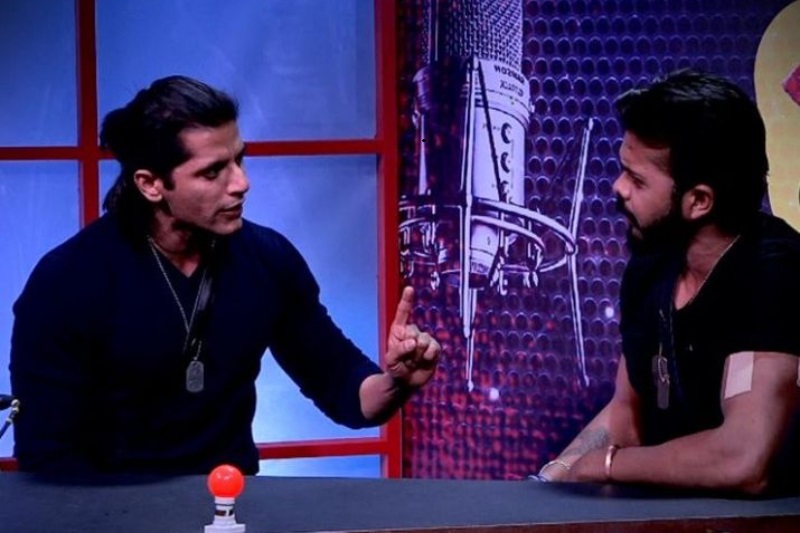 As the grand finale of Bigg Boss 12 is merely a few days away, we are witnessing how equations and friendship are turning into the house. Those who were considered to be enemies are now becoming a friend.
In the last episode of Bigg Boss, we saw how cricketer Sreesanth nominated himself and risked elimination attempting to save his close friend Dipika Kakar. His kind gesture has earned him tons of praises on social media.
On the other hand, Dipika Kakar seems to have gotten emotional and was feeling guilty for her action. Sreesanth, being a good friend consoled her. Only Surbhi Rana is safe while all the contestants are nominated for elimination. In tonight's episode, the housemates were given chances to speak to the audience via Bigg Boss radio.
Somi and Romil get into an argument right after waking up. Bigg Boss announces the task that the nominated contestants will get a chance to get audience's perspective through Bigg Boss Radio task.
It is to be noted that RJ Malishka has also joined the contestants for the task. Romil and Dipika Kakar, who don't share a good friendship in the house, were sent first. Romil explains the caller who calls him back-stabber.
A caller accused Dipika Kakar of using Sreesanth to take advantage of him as he is one of the strongest contestants in Bigg Boss 12. Clarifying caller's allegations, Dipika said that she truly finds a friend in the former cricketer. However, Romil thinks Dipika has indeed stuck with Sree as he is a strong contender.
After Romil and Kakar, Deepak Thakur and Somi Khan were called in the activity room to talk to the audience. Deepak accepted that he likes Somi when a caller inquired about it. However, Somi said that he is just a friend for him. Deepak even dedicated a song for Somi.
Karanvir Bohra and Sreesanth are sent together in the activity room to talk to the audience. The caller teld Sreesanth that it was distasteful of him to comment on KVB's father. KVB, on the other hand, said that Dipika's personality is shadowed by Sreesanth.
Sreesanth breaks down thinking about his dark past. Dipika comes to his rescue. He apologises to KVB for his remarks.
Also read: Shah Rukh Khan promotes 'Zero' on Salman Khan's Bigg Boss 12