SSR Case: Mahesh Bhatt, Karan Johar's manager summoned by Mumbai Police
Sushant Singh Rajput case: Mahesh Bhatt, Karan Johar's manager and Kangana Ranaut summoned by Mumbai Police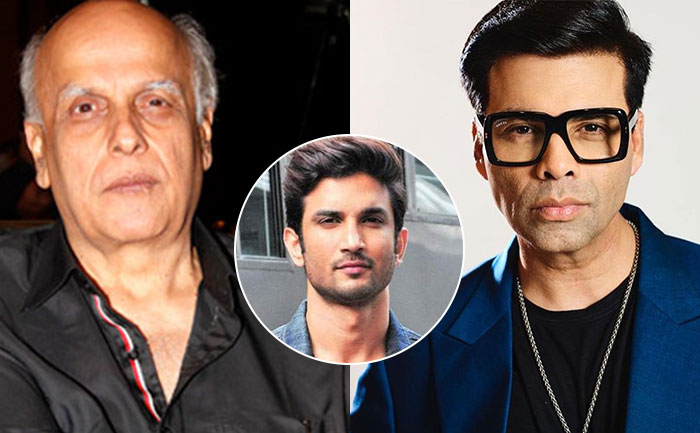 Sushant Singh Rajput committed suicide in his Mumbai home. But the reason for his drastic step is still a big mystery. Mumbai police have so far interrogated a number of people in connection to the Raabta star's demise. As per the latest development, they are all set to summon filmmaker Mahesh Bhatt, actress Kangana Ranaut, and Karan Johar's manager for interrogation. The news was shared by Maharashtra Home Minister Anil Deshmukh.
Deshmukh revealed on Sunday to the media that the Mumbai Police has now summoned Mahesh Bhatt, Kangana Ranaut, and Karan Johar's manager. He added that if needed Karan Johar too can be summoned.
Statements of 37 people recorded so far, Mahesh Bhatt to record his statement in a day or two. Summons sent to Kangana Ranaut to record her statement. Karan Johar's manager has been called, if needed,Johar will also be called:Maharashtra Home Minister on Sushant Singh Rajput case pic.twitter.com/HllpYbRuoz

— ANI (@ANI) July 26, 2020
Kangana Ranaut in her sensational interview to Republic TV's Editor-in-Chief Arnab Goswami had slammed the investigations. She had called the probe a 'sham' as the persons who should have been interrogated hadn't yet been called.
In the latest update, Rajya Sabha MP Dr Subramanian Swamy on July 15 wrote a letter to Prime Minister Narendra Modi seeking CBI investigation into Sushant Singh Rajput's death by suicide. The letter has been acknowledged by the PM.
Sushant Singh committed suicide on June 14 in Mumbai. The post-mortem reports have declared that the actor died due to asphyxia.  But many are speculating some foul play in his death and demanding CBI investigation.
Also Read: Sushant Singh Rajput Case: PM Modi acknowledges Swamy's letter requesting CBI enquiry