SSR Case: Shibani Dandekar Defends Rhea Chakraborty; She Asks, "Where is the stolen Rs 15 crore?"
Shibani Dandekar Speaks About Sushant Singh's Sister Molesting Rhea Chakraborty. She Also Says That "Where is the stolen Rs 15 crore?"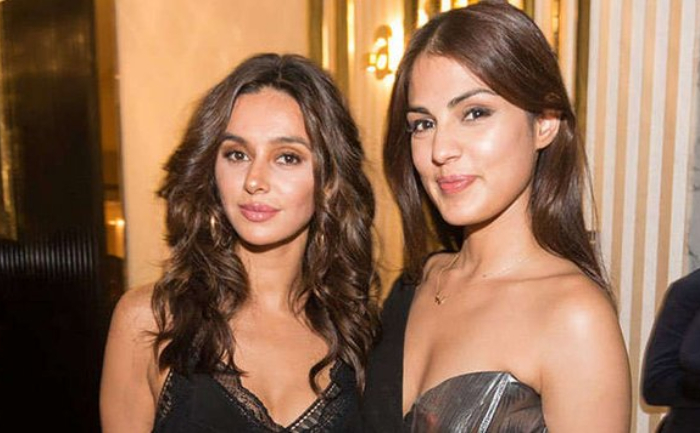 Rhea Chakraborty is the prime accused in Sushant Singh Rajput's death case. After the actress in her recent interview has revealed that the late actor was addicted to consuming drugs and the case has taken a new turn now. Bollywood actress, Shibani Dandekar comes out in support of her colleague(Rhea). She speaks about the allegations that have been levelled upon her friend and she she asks, "Where is the stolen Rs 15 crore?".
In a recent interview to India Today, Shibani spoke about the Rupees 15 crore allegations being imposed upon her friend, Rhea Chakraborty. She said, "Please tell me. Where are these 15 crores that she has stolen? Have we found it yet? I mean, you know, it's just so easy to paint that picture, isn't it? It's so easy to date a high-profile person and then have people say that you are only dating them for that reason."
Earlier, Rhea had apparently accused Sushant's sister of molesting her. Reacting to these reports, Shibani further informed the portal that, "She said that it happened, that it happened and she was completely outraged by it. And obviously she is going to tell Sushant how she feels about it and that would have caused a rift. How can it be okay after that? So, this is not something that is shocking news. Sometimes these things happen, sometimes the girlfriend doesn't get along with the family."
The actress further stated that sometimes these things happen, sometimes the girlfriends doesn't get along with the family. "What does that mean? Does that equal murder? Does that equal abetment to suicide? Does that equal her being a witch? Does it equal her being a villain? Does it allow for her to be vilified? Is this just lockdown entertainment for everybody? Let the investigating officers do their job and leave her and her family alone. It is not anybody's business. If you truly want justice for Sushant then leave it alone," she adds.
For the unversed, Rhea Chakraborty, her family alongside people who were close to Sushant Singh Rajput have been called for interrogation multiple times.
For more such updates, stay hooked on to The Live Mirror.
Also Read: SSR Case: Mumbai Police Reacts To Actor's Family's Claim About Forceful Statement Signing