SSR's former flatmate Samuel Haokip says never heard of Ssandip Singh, demands investigation
SSR's former flatmate Samuel Haokip, in an interview, says he has never heard of Sandip Singh. Read on.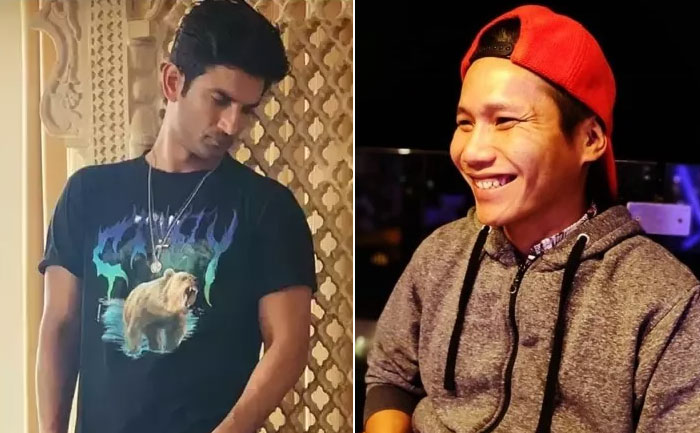 Ever since Sushant Singh Rajput's father KK Singh filed an FIR against his son's girlfriend and actor Rhea Chakraborty, many things have been revealed on various platforms. Now, in the latest development of SSR's case, his former flatmate Samuel Haokip, in an interview, revealed that he had not heard of Sandip Ssingh's name when he was with the late actor.
In an interview with Republic TV, Samuel Haokip said, he said that he has never heard of Sandip Ssingh's name, who claimed to be a close friend of SSR. He was present at SSR's funeral.
Samuel also stated that he had lived with SSR from October 2018 to June-July 2019 and was the part of the Sushant's pro team that was made to accomplish his 150 dreams and included persons of different skill sets like directors, editors. On being asked the reason behind leaving the team, he revealed that he finished LLB, thus, he decided to move out.
Sushant Singh Rajput never came across as a depressed guy, "Not my assessment of Sushant at all.  Till I was there, he was very lively person. He'd be like, 'Let's do meditation and play TT, He taught me so much. We were always happy, in the moment, doing something creative. The day would not end, and it was spiritual in a way," said Samuel.
Samuel said that he tried calling everyone on the day of Sushant's demise, however, he could only get in touch of the house help, "I tried to contact everyone I knew. The only person I could get hold on was the house helper Neeraj, and he also gave me the version there in the media. I can't just take their words for sure. I really want a thorough investigation because I really want to know what really went wrong."
Stay tuned to The Live Mirror for more updates.
ALSO READ: Bihar DGP Says Rs. 50 Crore Were Withdrawn From Sushant Singh Rajput's Account