Stock market update: Sensex below 100 points and Nifty loses over 10,550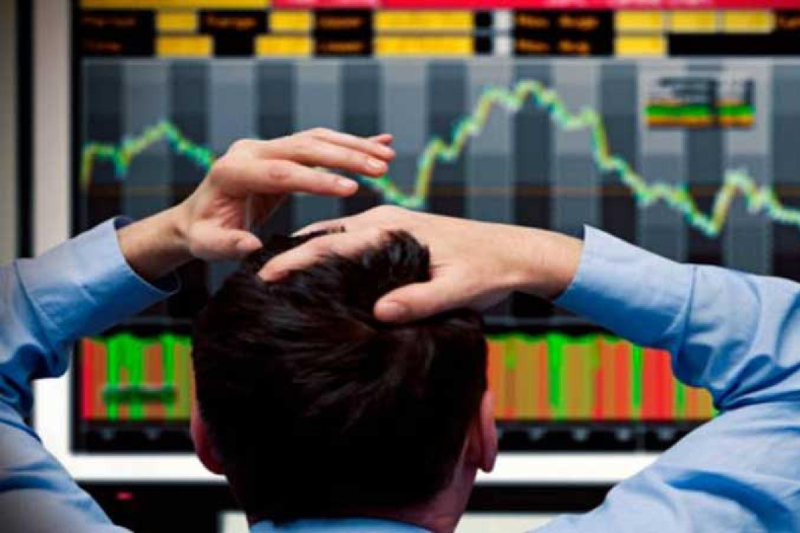 In the opening trade on Monday, the domestic stock markets slipped below 100 points and the Nifty lost over 10,550 points. In the morning trade, the S&P BSE Sensex started at 35,118.62 as compared to its previous close of 35,011.65. The Nifty50 index of the National Stock Exchange (NSE) opened at 10,558.75 against its last close of 10,553.
Taking cues from the Asian markets, the benchmark indices opened lower on weak rupee. Rupee opened weak at 72.80 against US Dollar as compared to its previous close of 72.43 per dollar.
The 30-share Sensex traded at 34,884.43, down 127.22 points or 0.36 percent, and the Nifty was at 10,507.10, with a loss of 45.90 points or 0.43 percent, at about 9:25 am, today.
The top five Nifty losers were NTPC, Indian Oil, PowerGrid Corporation, ICICI Bank and Bharat Petroleum.
Ahead of its earnings, State Bank of India (SBI) was down by 0.21 percent or Rs 284.75.
It is to be noted that stock markets would remain closed on Wednesday and Thursday for 'Diwali Laxmi Pujan' and 'Diwali Balipratipada'. Also, banks will be closed on November 7th and 8th due to Diwali festival.
Meanwhile, an official from nationalised bank said, "It is advisable to stock up adequate cash as with long holidays during Diwali days, ATMs often run dry and banks are closed for sending a replenishment."
Also read: CIC issues show-cause notice to RBI governor Urjit Patel for not disclosing wilful defaulters' list