Stock market update: Sensex surges above 90 points, Nifty reclaims 10,600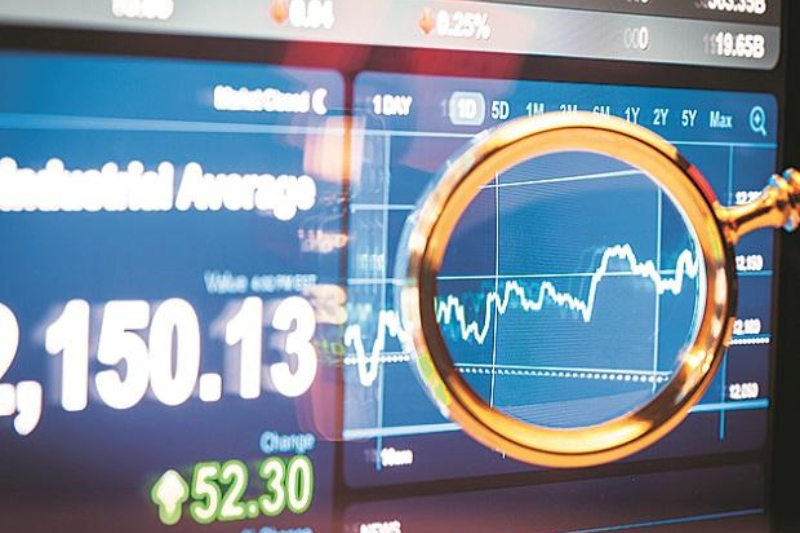 In the morning session of Thursday, the domestic stock markets started on a positive note, Sensex surged above 90 points, and Nifty reclaimed 10,600. As compared to Wednesday's close of 35,141.99, the S&P BSE Sensex started at 35,145.75. Also, the Nifty50 benchmark indices of the National Stock Exchange (NSE) opened at 10,580.60, as compared to its last close of 10,576.30.
The 30-share Sensex traded at 35,224.38, up 82.397 points or 0.23 percent but the 50-scrip Nifty was at 10,596.60, with a gain of 20.30 points or 0.19 percent, in the first few minutes of morning trade.
According to provisional NSE data, on Wednesday, foreign portfolio investors bought while domestic institutional investors sold net shares worth Rs 277.38 crore and Rs 272.24 crore respectively.
while Yes Bank shares slipped over 5% in opening trade, the troubled Jet Airways shares soared over 5% on Thursday morning trade.
Meanwhile, in the Asian markets, MSCI's broadest index of Asia-Pacific shares outside Japan was up 0.15 per cent. Australian stocks rose 0.15 per cent while Japan's Nikkei shed 0.5 per cent.
After Wall Street extended its recent decline in overnight trade, stock market gains in Asia were limited. For a fifth straight day the S&P 500 fell, as financial stocks were hit by fears that banking industry regulations would tighten once the Democratic Party takes control of the House of Representatives in the US.
However, in the commodities market, US oil prices resumed declines on Thursday after an industry group said that American inventories had risen more than expected. US crude futures were down 33 cents, or 0.6 percent, at $55.92 a barrel by 0004 GMT or 5:34 am IST.
Rupee gained 24 paise as against US dollar to trade at 72.07 on November 15.
Also read: Marginal cut in fuel prices bring relief to consumers; check out rates here