How To Watch Online & Download Street Dancer 3D From Amazon Prime Video For Free
Here's how to watch and download Varun Dhawan and Shraddha Kapoor's Street Dancer 3D online for free.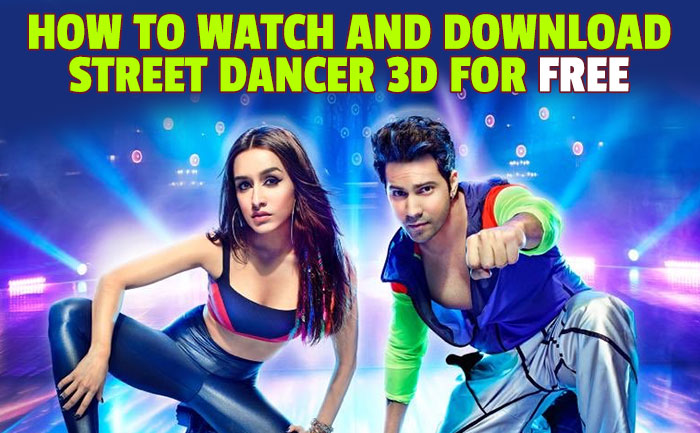 Amazon Prime Video has finally released Varun Dhawan and Shraddha Kapoor's much-awaited movie Street Dancer 3D to watch online and free download. Directed by Remo D'Souza and produced by Bhushan Kumar, Krishan Kumar and Lizelle D'Souza under the banners T-Series and Remo D'Souza Entertainment, Street Dancer 3D stars Varun Dhawan, Shraddha Kapoor, Prabhu Deva and Nora Fatehi. Its music is composed by Sachin–Jigar, Tanishk Bagchi, Badshah, Guru Randhawa, Gurinder Seagal and Harsh Upadhyay.
The dance flick might have been leaked by torrent websites like Tamilrockers and Movieruz on its release date but now you can download Street Dancer 3D full movie in HD quality for free and legally. Yes, the film is now streaming on Amazon Prime Video.
In this article, we will talk about everything about Street Dancer 3D from its plot, cast, trailer and how to download in HD quality for free from Amazon Prime Video.
What Street Dancer 3D is all about?
The story of Street Dancer 3D revolves around Sahej (Varun Dhawan) who has a brother Inder (Punit Pathak). Inder is dancing at the Ground Zero Battle and while doing a flip stunt, he lands on his leg and get himself injured. Two years later, he is healing but unable to dance properly.
Sahej brings the team, Street Dancer, into a studio through money that he is hesitant about revealing. Poddy (Raghav Juyal), is one of Sahej's close friends, along with D (Dharmesh Yelande) and Sushi (Sushant Pujari) are all part of the Street Dancer.
While showing the dance studio to the Street Dancer team, they run into Inayat (Shraddha Kapoor) and her team the Rule Breakers dance as well. Sahej and Inayat have always been at standstills against each other and they have a dance battle. The Rule Breakers beat Street Dancer, embarrassing Sahej in the process. Inayat's cousin, Zain (Salman Yusuff Khan), takes her home. Their family is very orthodox and Inayat lies about her dancing, hiding the truth from them.
When is Street Dancer 3D out on Amazon Prime Video?
The Street Dancer 3D full HD movie was released on Amazon Prime Video on (March 20, 2020). If you love watching dance movie, you would surely love watching Street Dancer 3D.
How to watch online and download Street Dancer 3D full movie from Amazon Prime Video?
The much-awaited movie Street Dancer 3D has now started streaming on Amazon Prime Video. Besides Amazon Prime, HD version of Street Dancer 3D is nowhere to be found. If you download the film from any illegal or torrent website, you are likely to be landed in some legal trouble.
In order to watch Street Dancer 3D, what all you have to do is to sign up to Amazon Prime. If you have already subscribed Amazon, you can watch it on Amazon, but if you do not have its subscription, you can also watch it for free as Amazon provides a 30-day free trial.
Once the trial period ends, Amazon customers will have to pay Rs 129 for a month or Rs 999 for a year, which allows viewers watch content as well as have other benefits on their Amazon accounts.
Who is in the cast of Street Dancer 3D?
Prabhu Deva as Ram Prasad
Varun Dhawan as Sahej Singh Narula / Gabru
Shraddha Kapoor as Inayat Naazi
Aparshakti Khurana as Amrinder Mehrotra
Nora Fatehi as Mia / "Boo Boo"/ Nora
Is there a trailer for Street Dancer 3D?
Yes, the makers of the film uploaded the trailer of Street Dancer 3D on December 17, 2019. You can watch the trailer below.
Here's why you should not download Street Dancer 3D from Tamilrockers & Movierulz?
If you are a citizen of India, you must know that we have a law forbidding its citizen to use any illegal sites like Tamilrockers and Movierulz. Unfortunately, if you ever caught exploring any torrent sites including the above-mentioned sites, the Indian government has authorized to punish you as per the piracy law.
There are multiple laws in India against online piracy to save them from paying the hefty price. In India, the Copyright Act, 1957 protects all type of music, songs, and videos, literary and artistic work. The Stop Online Piracy Act (STOP) is also one such act that restricts access to sites that host pirated content. The prime aim behind the piracy law is to stop or crackdown on copyright infringement.
Nowadays, Film piracy has become one of the biggest threats as people are also habituated by watching films in piracy.