Bomb Blast Near Sufi Shrine In Pakistan's Lahore Killed 5, Injured Over 20
At Least 3 Killed In Blast Near Sufi Shrine In Pakistan's Lahore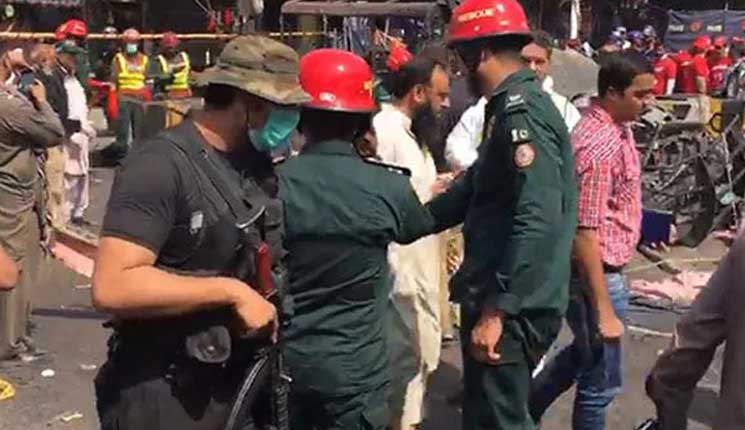 A bomb blast took place in one of Pakistan's largest city today, Lahore killing five people dead and injuring more than 24 people, reported stated run Pakistan Television channel. Notably, the blast occurred near Sufi Shrine on the second Roza, the second day of the fasting month, Ramadan 2019.
According to reports, the blast happened in a crowded area of the city near the entrance gate for female visitors to the 11th-century Data Darbar shrine, one of the largest Sufi shrines in South Asia, the channel and police said.
If reports are to be believed, three police personnel have been killed in today's blast. The bomber seems to have targeted Police officials. At the time of the deadly explosion, hundreds of people were inside the shrine, Lahore city police chief was cited by AFP as saying.
According to the Pakistani news source, Dawn reported that the police have cordoned off the area and DIG operations Lahore Ashfaq Ahmed Khan is about to reach the hospital to visit those injured.
DIG Operations Lahore Ashfaq Ahmed Khan confirmed that three Elite Force officials were martyred in the blast. A civilian and a security guard also lost their lives in the attack, reported Dawn.
SP City Division Syed Ghazanfar Shah said that eight of the people injured in the blast are in critical condition. The wounded have been shifted to the Mayo Hospital.
"The blast took place close to the Data Darbar, one of the largest shrines in South Asia, and several people including police officers had been wounded," Punjab province police spokesman Nayab Haider told Reuters.
Pakistan Prime Minister Imran Khan and Punjab Chief Minister Usman Buzdad have condemned the attack and condoled the families of deceased.