Happy Birthday Sundar Pichai: 10 Unknown Facts About The Google CEO
The Google CEO was born in Chennai, India, in 1972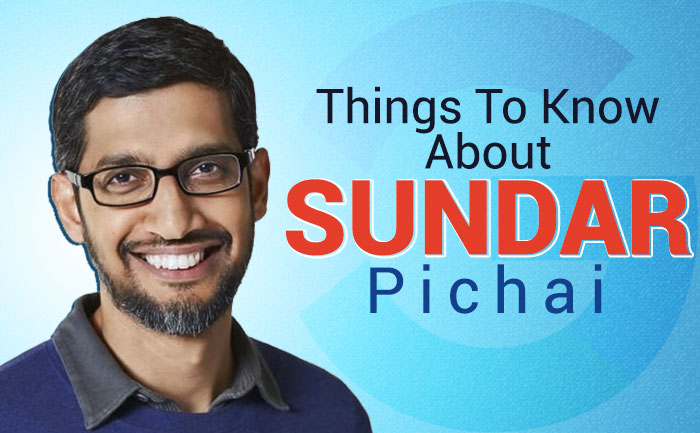 Sundar Pichai is celebrating his 48th birthday today. The Google CEO was born in Chennai, India, in 1972. He excelled in academics while in school. However, he was not always a model student. When addressing students of IIT Kharagpur, he shared, "I think I did get C sometimes (when I was at IIT)… My first year CGP was so bad I had to work hard to make up for it for the next three years."
Sundar Pichai also won a scholarship to study at Stanford University. However, the plane ticket from Chennai cost more than his father's annual salary. He joined Google in 2004 where he and his team were instrumental in creating Google Chrome. He is now the CEO of both Alphabet and Google. However, there are some interesting facts that you may not know about Sundar Pichai. Here are 10 of those facts.
10 Unknown Facts About Sundar Pichai
1. His full name is Pichai Sundararajan
2. In addition to being excellent at academics, he was also the cricket team captain
3. The first phone Sundar Pichai ever owned was a Motorola Startac in 1995
4. The Google CEO loves to play chess
5. His net worth is $600 million according to reports
6. He met his wife Anjali at IIT Kharagpur while they studied there. He shared in 2017, "I met my wife Anjali at IIT Kharagpur, so whenever I asked a friend to call her, they would shout loudly Anjali, Sundar is here for you."
7. The couple now shares two children Kavya and Kiran together.
8. Sundar Pichai was almost lured away to Microsoft but Google reportedly negotiated to retain Pichai for $50 million a year in stocks.
9.  Pichai's office has been described as "clean to the point of being spartan".
10. Pichai has an incredible gift. He has an insane numerical recall and can remember every number he's ever dialed.