Sunil Pal booked for defaming doctors; Comedian issues apology
On Tuesday, an FIR has been lodged against comedian Sunil Pal for allegedly making derogatory comments against doctors.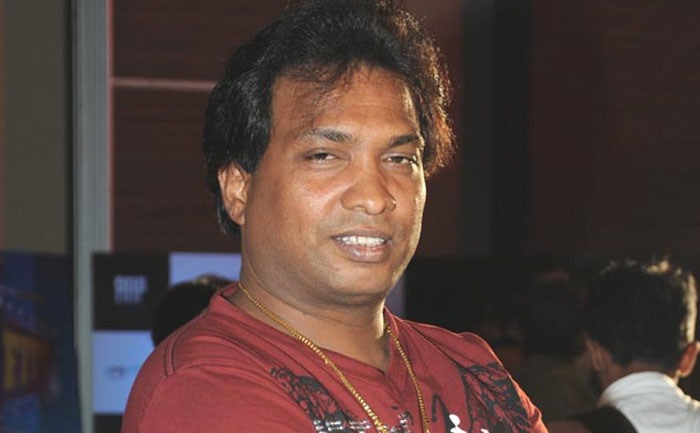 On May 4, comedian Sunil Pal has been booked by Andheri Police for making defamatory remarks against doctors engaged in COVID-19 management and treatment of patients, an official said on Wednesday. An FIR was filed under Section 500 (defamation) and 505 (2) (public mischief) of the IPC against Pal on the basis of a complaint filed by Dr. Sushmita Bhatnagar, head of the Association of Medical Consultants.
In April, Sunil Pal shared a video on social media that instantly went viral, in which, he is heard saying: "90 percent doctors treating Covid 19 are fraud and evil. They are looting patients by charging heavy fees. I also hear that they steal organs from patients and then kill them. Even those who do not have Covid-19 are given positive test reports by a gang of people. I think all these things need to be inquired as I think it's a big scam. Please share the video."
Sunil Pal has also apologized for his remarks and told The Indian Express, "I apologised to those doctors who felt bad by my statement. I am ready to apologise to the court as well. I was only expressing what I am hearing from people around me."
The comedian also took to his Twitter to issue apology and wrote: "Sorry doctor's 🙏🙏🙏🙏 #doctorsaresaviours #AIIMS @AmitShah @AmitShahOffice @PMOIndia @ANI @ndtv @ndtvindia @ABPNews @AIIMSRDA @AMCMUMBAI @CMOMaharashtra @OfficeofUT @AUThackeray @rajeshtope11 @MumbaiPolice @CPMumbaiPolice @DGPMaharashtra"
Here's the tweet:
Sorry doctor's 🙏🙏🙏🙏 #doctorsaresaviours #AIIMS @AmitShah @AmitShahOffice @PMOIndia @ANI @ndtv @ndtvindia @ABPNews @AIIMSRDA @AMCMUMBAI @CMOMaharashtra @OfficeofUT @AUThackeray @rajeshtope11 @MumbaiPolice @CPMumbaiPolice @DGPMaharashtra :- https://t.co/X1sE39oEgQ pic.twitter.com/0U72sOIviU

— Sunil Pal Comedian (@iSunilPal) May 5, 2021
Earlier, the Official Association of Resident Doctors' shared a video of the comedian in a tweet and wrote, "Doctors are ready to sacrifice everything to save INDIA from COVID-19, and such a statement against the saviours is unacceptable. RDA AIIMS request Hon'ble @AmitShah Ji to put @iSunilPal immediately behind bars under Epidemic Act. He must be punished for it. #doctorsaresaviours."
Doctors are ready to sacrifice everything to save INDIA from COVID-19, and such a statement against the saviours is unacceptable.RDA AIIMS request Hon'ble @AmitShah Ji to put @iSunilPal immediately behind bars under Epidemic Act. He must be punished for it.#doctorsaresaviours pic.twitter.com/drrozPyEwt

— RDAAIIMS DELHI (@AIIMSRDA) April 19, 2021
ALSO READ: Dalip Tahil's Son Dhruv Arrested In Drugs Case By NCB