Pailwaan Trailer: Sunil Shetty & Kichcha Sudeep Sports Drama is an Inspiring
Actor Sudeep Krishna to be seen in a never seen avatar of a wrestler. The trailer is giving out Salman Khan's Sultan vibes.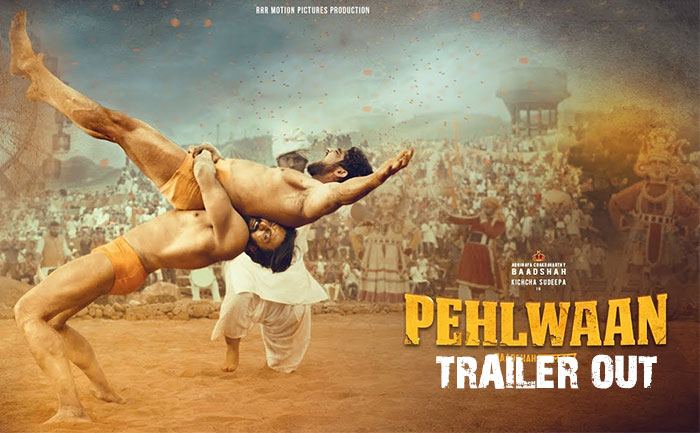 The trailer of the most awaited filmPailwaan released on this Thursday. In the film, actor Kichcha Sudeep is playing the role of Krishna aka Kiccha, who is a wrestler. The trailer promises an action-packed movie. The 45-year old actor underwent a major body transformation to look like a wrestler.
To all those who believe in me n to all those whom I believe in,,,many Thanks, Huggs n cheers for inspiring me… ??PAILWAAN pic.twitter.com/ysK0mXUuUJ

— Kichcha Sudeepa (@KicchaSudeep) June 4, 2019
According to the trailer, the film showcases the journey of a wrestler who wants to leave a mark in the world of boxing. The film Pailwaan gives out the vibe of Bollywood Superstar Salman Khan's Sultan. The introduction of Sudeep is similar to that of Salman Khan in Sultan. In the end, Sudeep is seen flexing his muscles and getting his last-minute strength training before entering the wrestling arena.
By the looks of it, Pailwaan isn't a love story like Sultan. It revolves purely around a wrestler who wants to achieve his dream. He can do anything to reach his goal.
Watch the trailer here :
The movie also features Sunil Shetty in a key role. He is playing the role of Kiccha's coach. He appears to motivate the wrestler to achieve his dream and not waste time in small fights. In the trailer, Sunil is seen helping Sudeep to train for national-level wrestling championship. The whole journey of a wrestler fighting small fights to reaching national level looks very inspiring.
The movie also stars Sushant Singh and Aakanksha Singh among others. The Kannada movie is dubbed in four languages – Tamil, Malayalam, Telugu and Hindi, to reach a wider audience.
Pailwaan marks the second collaboration between Krishna and Sudeep. The director-actor duo earlier delivered hit 2017 action movie, Hebbuli.
The movie that was supposed to release in August is now set to release on September 12. The filmmakers postponed the release to avoid a clash with other films.
Kichcha Sudeep will also be seen in Salman Khan's Dabangg 3.