Sunny Hindustani makes a shocking revelation about Aditya Narayan-Neha Kakkar's wedding
Indian Idol 11 winner Sunny Hindustani shares some interesting details about Aditya Narayan and Neha Kakkar's wedding.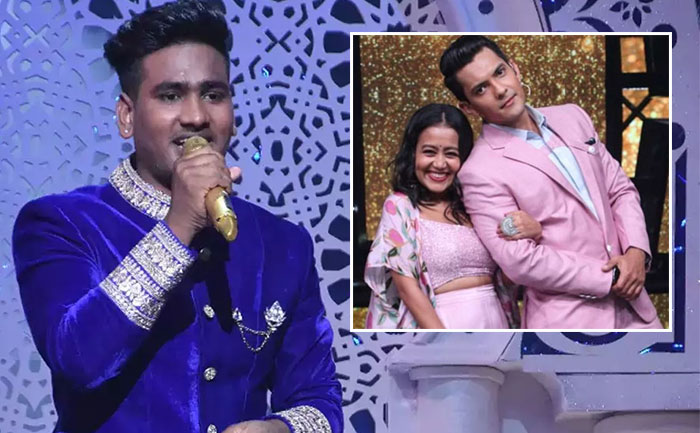 Neha Kakkar and Aditya Narayan have been in the news since they've announced their wedding on the sets of Indian Idol 11. The rumours of their wedding had set social media on fire. The photos and videos of Neha and Aditya from the sets of the show had created a lot of buzz among viewers.
Clearing the air, Aditya Narayan's father Udit Narayan termed their wedding rumours a publicity stunt. He stated that it is not true, and he would have been happy if it was true.
Now, the winner of Indian Idol 11, Sunny Hindustani also made some shocking revelations about the Aditya-Neha wedding hoax. Talking to an entertainment portal about their wedding, Sunny Hindustani said, "We were very excited about their wedding. We had even bought clothes for the wedding. We had even taken out a baraat wedding procession without knowing whether they will get married or the girl will accept the proposal or not. Finally, Neha di did not accept the wedding proposal and their wedding did not take place."
Aditya Narayan also spoke about the wedding gimmick to Bollywood Hungama and said, "I do my work and mind my business. When the channel told me about this gimmick, I told than to make sure it doesn't go too far. But it did. I soon started getting calls and messages, asking about my supposed marriage with Neha. It became very embarrassing to both of us."
He also said that he was aware that the gimmick had gone too far and it was also embarrassing when people questioned him about his wedding. Lastly, he said Neha Kakkar is just a friend to him and there no such relation between them.