Super 30's Basanti No Dance Song comes with an important message
Super 30 is releasing on July 12, 2019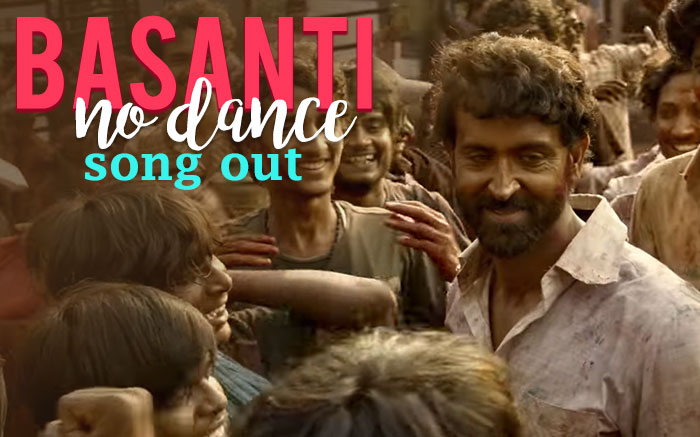 The makers of Super 30 have released the second song Basanti No Dance from the movie. The song is set on the backdrop of the festival of Holi. It is a motivational song that teaches you that no language can decide your caliber. In the video song, we see students performing skit over tackling the language barrier and rising above all. Students are enjoying Holi and their mentor Hrithik Roshan also takes part in the celebration.
Hrithik took to his social media handle to share the video.
अंग्रेजी का डर हटाओ। क्यूँकि ऐसे बहुत से दरवाजे  हैं दुनिया में जो सिर्फ इसीलिए नहीं खुलते क्यूँकि लोग 'May I come in' नहीं कह पाते #Super30 #July12 #BasantiNoDance @super30film https://t.co/jTUGOQhGyo

— Hrithik Roshan (@iHrithik) June 29, 2019
In Super 30, Hrithik is playing the real-life teacher Anand Kumar, a mathematician, who trains students for IIT-JEE in Bihar.
Apart from Hrithik Roshan, the movie also has Mrunal Thakur, Pankaj Tripathi, Nandish Singh and Amit Sadh.
The movie will be presented by Reliance Entertainment in association with HRX Films and produced by Nadiadwala Grandson Entertainment, Phantom Films and Reliance Entertainment. It has been directed by Vikas Bahl. The movie is releasing on July 12, 2019.
If you haven't watched the song, do watch it here.