Supreme Court fixes July 13 as next date of Ayodhya Land dispute case hearing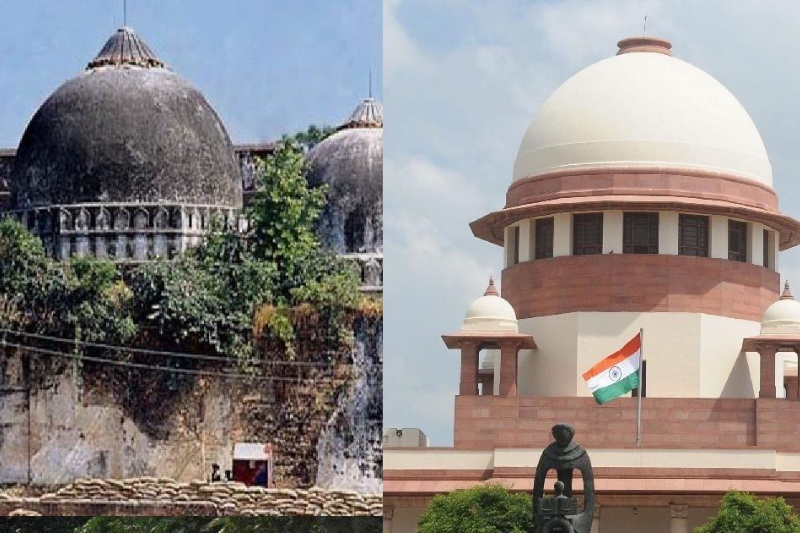 The Supreme Court was likely to resume hearing in the decades-old contentious Babri Masjid-Ram Janambhooni title dispute case today. On May 17 the matter was listed for hearing on July 7 but it has been further postponed to 13 July. The matter will being heard by a bench of CJI Dipak Misra. The bench also comprises Justice Ashok Bhushan and SA Nazeer.
The case, heard by the apex court on May 17, had heard submissions on behalf of Hindu groups who had opposed the plea of their Muslim counterparts that the 1994 verdict holding that a mosque was not integral to the prayers offered by the followers of Islam be referred to a larger bench.
Meanwhile, referring to the statements of some pro-temple leaders, senior advocate Rajeev Dhavan, who is appearing for M Siddiq — an appellant in the suit who died but is represented through his legal heir — told the top court that "it is extremely important that people should restrain themselves, especially the Hindu side. So far as the Hindu side is concerned, it has not observed restraint".
Dhavan told the three-judge bench of Chief Justice Dipak Misra and Justices Ashok Bhan and S Abdul Nazeer that some leaders have said they would go to Parliament to ensure construction of a Ram Temple, which was "contemptuous and amount to pre-judging and pressuring the court".
The special bench of the apex court is considering 14 appeals filed against the high court judgement delivered in four civil suits.
A three-judge bench of the Allahabad High Court, in a 2:1 majority ruling, had in 2010 ordered that the land be partitioned equally among three parties — the Sunni Waqf Board, the Nirmohi Akhara and Ram Lalla.
Meanwhile, the Vishwa Hindu Parishad declared on Thursday that it hoped construction of a Ram Mandir in Ayodhya would begin by this year-end in a "legal and constitutional manner." VHP working president Alok Kumar told reporters, "The final order may come by September-end," if hearings in the case are conducted on a day-to-day basis.
Kumar exuded confidence that "The construction of the Ram Lalla Mandir is inevitable now," and added the VHP's legal position in the case was strong. He added if the Supreme Court hearing did not proceed as expected, the VHP would approach the Hindu Sant Samaj (seers) to decide the "future course of action".
Kumar also warned the VHP would approach MPs to enact a law to facilitate early construction of a Ram Mandir if the Supreme Court did not act expeditiously.